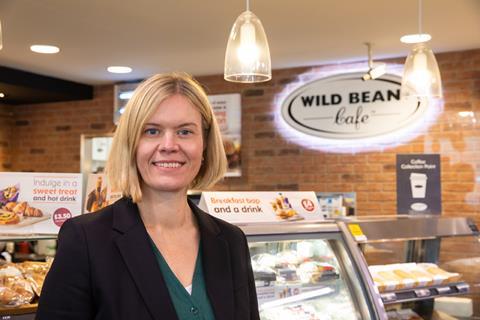 BP has announced the appointment of Tracey Clements to senior vice president, mobility & convenience Europe from 1 March.
Clements joined BP in May 2021 as vice president convenience, mobility & convenience Europe & southern Africa (ESA), having previously been chief operating officer UK and Ireland of Boots, where she was responsible for 2,300 stores.
Prior to this, she spent 17 years at Tesco, most latterly as managing director Tesco convenience and chief executive officer One Stop stores. She also served as customer strategy and insights director including Tesco's Clubcard loyalty scheme.
"Throughout her career Tracey has built a reputation for being a customer-focused retailer with a people-orientated leadership style," said Emma Delaney, BP's executive vice president, customers & products. "We are delighted to have her step in to lead mobility & convenience Europe as we focus on the customer experience at our stores and execute our three-year roadmap for growth."
Clements said: "I look forward to continuing to help BP redefine it's convenience offer to bring customers what they need, where and when they need it."
Alex Jensen, vice president, mobility & convenience Europe and Southern Africa has elected to leave BP in June to pursue other opportunities. Frédéric Baudry, senior vice president, mobility, convenience & midstream Asia Pacific will take up the South Africa business.