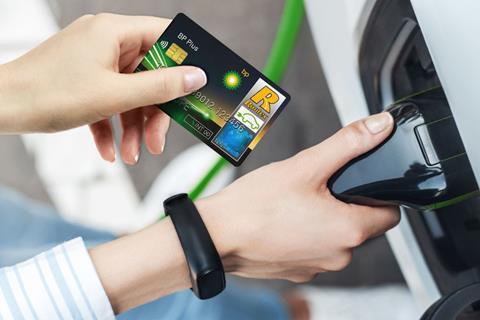 BP is expanding the number of charge point operators available through its Fuel & Charge card, giving its fleet customers access to more than 12,000 electric vehicle (EV) charge points across the UK.
The new charge point operators added to the Fuel and Charge card include Ionity, Osprey, Fastned, Chargepoint EV, EB Charging, EV Box and Allego.
Access will also continue to BP Pulse and to fuels at about 3,000 BP-branded and partner retail sites.
The announcement follows research commissioned by BP in 2022, which found that nearly half of fleet managers (43%) and fleet drivers (41%) thought they would begin the transition to EVs within two years, demonstrating the level of ambition within the industry to embrace change.
However, despite growing confidence, more than half of fleet managers (53%) and fleet drivers (52%) said charging on-the-go was still a concern.
Adrian Brabazon, head of UK fleet solutions at BP, commented: "We are committed to supporting fleets of all sizes to help them achieve their decarbonisation goals. We believe that access to a strong on-the-go charging network is crucial to help fleets make the transition to EVs. This huge expansion with access to 12000 charge points will help our Fuel & Charge customers meet their goals."