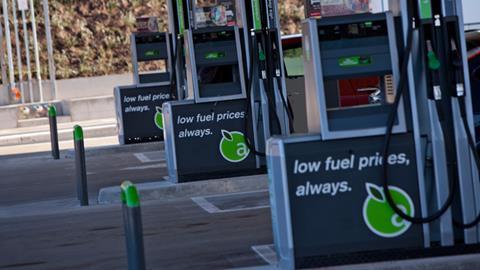 A cash offer has been made to buy Applegreen, and the company's directors have indicated they will unanimously recommend shareholders accept the offer if it is confirmed.
In an announcement required by the Irish Takeover Rules, the independent directors of Applegreen revealed that it is in advanced discussions with a consortium including B&J Holdings Limited and Blackstone Infrastructure Partners in relation to a possible cash offer for the company at a price of €5.75 per share.
B&J Holdings Limited is already a 41.3% shareholder in Applegreen and represents the holdings of Applegreen's founders, Bob Etchingham and Joe Barrett.
Should the transaction proceed, B&J Holdings Limited would retain a significant equity stake in the consortium and Bob Etchingham and Joe Barrett would maintain their current positions as CEO and COO of the business.
The possible cash offer represents a premium of approximately 48.2% to Applegreen's closing share price of €3.88 on 9 December.
The offer is conditional on satisfactory completion of due diligence by the consortium and the recommendation of Applegreen's independent board.
The independent board comprises all of the directors of the company, excluding Bob Etchingham, Joe Barrett and chief financial officer Niall Dolan.
The independent board currently intends to recommend unanimously that Applegreen shareholders accept the cash offer if it is confirmed. In its statement it said it "would represent a compelling opportunity for shareholders in Applegreen to realise their investment at an attractive premium to the prevailing share price".
Discussions are ongoing and, as is customary in such talks, the two sides said there can be no certainty that a firm offer will be made.