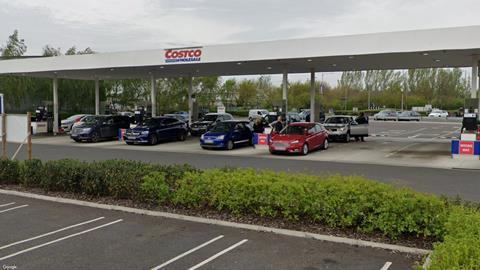 Costco Wholesale UK is looking for sites across the country where it can build warehouse clubs, petrol forecourts and EV charging hubs.
The wholesaler has appointed Chase Commercial and Colliers International to help it expand its existing portfolio of 29 membership warehouse clubs.
Justin Parker, director at Chase Commercial, said: "We are really pleased to be partnered with Costco Wholesale UK to deliver further warehouse clubs for them throughout the UK. Costco has an excellent planning and performance track record and are entirely self-funded. We are seeking six to 12-acre sites to provide 150,000sq ft buildings with 650 parking spaces and the ability to develop a petrol filling and EV station."
Costco is looking for sites in Chelmsford, Colchester, Exeter, Oxford, Cambridge, Maidstone, Brighton, Portsmouth,Bournemouth/Poole, Preston, south Glasgow, south east London, Wolverhampton/north west Birmingham and south west Birmingham.