Government makes rapid home testing available for all businesses with over 10 employees who cannot offer on-site testing
Businesses must register interest by 12 April to access free tests
Over 60,000 businesses already registered for regular and rapid tests for employees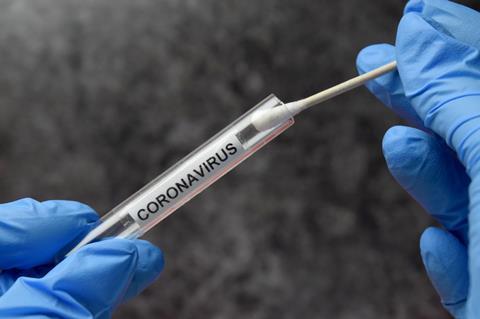 The government's Covid-19 workplace testing should be expanded to all local shops, not just businesses with over 10 employees, the Association of Convenience Stores (ACS) has insisted.
The call comes following yesterday's announcement by the Department for Health and Social Care (DHSC) that home testing for Covid-19 has been expanded to businesses with over 10 employees.
From April 6, the workplace testing programme will supply home test kits to companies with over 10 workers where it is not possible to set up testing on-site, due to a lack of space or because companies operate across multiple sites.
Findings from ACS' 2020 Local Shop Report show that the average independent convenience store has around seven employees, meaning the majority of the sector will be excluded from this current offer.
The Government has indicated that plans are under way to allow staff of small businesses to order tests online to be sent to their home.
ACS chief executive James Lowman said: "The Government's announcement does not provide the independent convenience store sector with a comprehensive and workable testing solution. We are concerned about access to testing for those who cannot facilitate workplace testing or access community testing sites, particularly for rural stores where these may be some distance away.
"We welcome plans to expand the testing programme through home tests being sent to direct colleagues who apply for them, but we need this to be put in place urgently. Convenience store colleagues have supported their communities throughout the past year, and they need access to testing regardless of the size of the business they work for."
The Government has also extended business testing registration to April 12 to access free business testing. For more information and to register, click here . ACS continues to urge all retailers to sign up to the testing portal as soon as possible and before the deadline to ensure they receive access to the latest testing information and offer.
ACS has been working closely with DHSC and Defra on home testing and continues to ensure workable testing for the convenience sector.
Over 60,000 businesses across the country have already registered their interest to provide rapid tests to key workers. These self-test kits will be picked up by staff from their employer with clear instructions about how to take the test. Staff will then complete the home test in the normal way, before reporting their results to the NHS using the provided gov.uk address.
The workplace testing programme uses lateral flow tests (LFD) to rapidly detect the virus in 30 minutes. Swift detection of cases means those who test positive can isolate immediately and, in doing so, break chains of transmission and suppress the virus.
Health and Social Care Secretary Matt Hancock said: "Rapid testing is a vital part of our roadmap, helping us to cautiously lift restrictions on our economy and society.
"Around one in three people with coronavirus do not have any symptoms, so extending employee testing from the workplace to the home will help us identify more cases we otherwise wouldn't find, prevent further transmission and save lives. Sixty thousand businesses across the country have already registered for free, regular and rapid tests and I encourage many more to take up the offer, helping to keep their employees and their families safe."
Businesses are encouraged to register before April 12 in order to access free tests until the end of June, even if they're not yet open or are not able to start using the tests straight away.
As well as reporting their result directly to the NHS, employees should advise their employer of a positive result and take a confirmatory PCR test. Employers will retain an important role in encouraging their employees to take and report the results of their test.