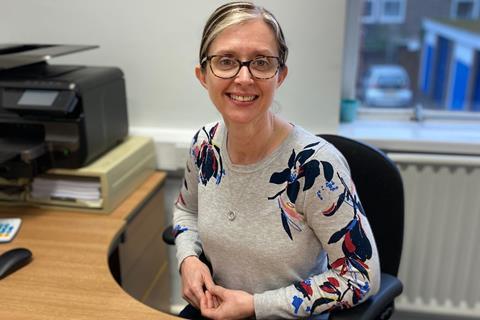 The latest Forecourt Crime Index from BOSS, the British Oil Security Syndicate, has revealed that reports of unpaid fuel incidents have increased by 18.6% in the 12 months to the first quarter of 2023.
The overall trend is upward, and the BOSS Forecourt Crime Index for the first quarter of 2023 recorded a further increase taking the index to 245, compared with 199 for the same period in 2022.
In the most recent quarterly report from BOSS, despite an increase in the number of unpaid fuel reports, the average volume of litres lost per drive-off-failure-to-pay incident fell by 41% when compared with the final quarter of 2022 and by 3.9% for no means of payment incidents.
As a result of the latest Forecourt Crime Index, BOSS estimates that the average annual losses per forecourt outlet are now £11,530. At current fuel prices, this means incidents of unpaid fuel are costing UK forecourt operators £98m per annum.
The BOSS Forecourt Crime Index collates reports of no means of payment (NMoP) and drive-off-failure-to-pay incidents made to Payment Watch, the specialist forecourt fuel loss recovery service operated by BOSS.
The survey for the first quarter of 2023 showed that the number of litres taken for drive-off-failure-to-pay incidents averaged 33.96 litres, a fall of 41.4% when compared to the previous quarter (57.9 litres). The average litres drawn in an NMoP incident declined by 3.9% to 41.5 litres (43.2 litres).
The reduction in the amount of fuel taken per incident occurred at a time when the cost of fuel continued to fall to an average of 148.1ppl for unleaded fuel (160.9ppl for the previous quarter). Fuel prices are now below the level of the first quarter of 2022 of 161.0ppl.
The average number of incidents per site was 27, compared with 20 in the same quarter last year. NMoP incidents accounted for 60% of all reports and the cost of each NMoP incident averaged £71.68, compared with £80.92 in the previous quarter. The average cost of a drive-off-failure-to-pay incident fell 4.6% to £55.28 per incident from £57.94 in the previous quarter.
Payment Watch is the unpaid fuel debt recovery service from BOSS. On sites where it operates 86% of NMoP fuel debts were collected, and where BOSS receives valid vehicle information 93% of drive-off-failure-to-pay incident debts were recovered and returned to retailers.
Claire Nichol, the executive director at BOSS, said: "Incidents of unpaid fuel have continued to increase. During the first quarter of 2023, we've seen less fuel being taken per incident, however, the facts point to a greater number of motorists claiming to have no means of payment after filling up at the pump.
"In the majority of cases, unpaid fuel incidents appear to be a genuine mistake. However, we know that some forecourts are targeted by motorists who deliberately take fuel without intending to pay for it.
"Forecourts are at higher risk during peak periods when forecourt staff are under great pressure. We are urging forecourts to carefully record vehicle and customer information for each unpaid fuel incident. This means that if a motorist does not return to make a payment, we can make contact with the vehicle owner to collect payment on behalf of forecourt operators."
Forecourt crime reduction guides are available from BOSS.