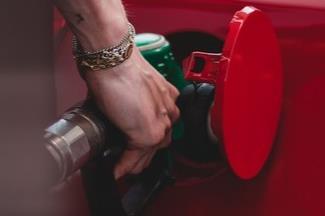 Panic buying at petrol stations left some areas without fuel over the weekend, as rising fuel prices and the crisis in Ukraine led to concern among motorists.
Parts of Ashford in Kent were brought to a standstill due to long queues to get fuel. These queues spilled out onto main roads and meant people who did not want to get fuel had difficulty passing.
One driver told Forecourt Trader: "My fuel gauge said I had 30 miles-worth of petrol left in my car. I needed to travel 100 miles for work so needed to fill up. I knew that all the garages in Ashford had sold out so had to ring petrol stations further afield to see if they had any fuel. Luckily the BP in Lenham had some so I managed to fill up there, but it was 12 miles away."
Other hotspots reporting queues were in Hull, Southend and Winchester.
Fuel prices have continued to rise and yesterday the RAC reported that petrol had hit £1.51ppl and diesel nearly £1.55ppl.
RAC fuel spokesman Simon Williams, commenting on the latest price hikes, said: "This makes a full tank of petrol for a 55-litre family car £83 and diesel £85. The average price of both fuels has shot up by more than 1.5p since Thursday.
"Despite the wholesale market calming slightly at the end of last week as oil fell back under $100, prices at the pump will continue to go up as retailers buy in new stock at much higher prices. This week will be an important one in terms of the oil price as it's likely to reveal the speed of the inevitable upward trend or the extent of the volatility in the market."
Not every area has been hit by panic buying but where they were, people on social media were urging others to calm down and not to rush to the pumps. As well as worries over rising prices, there also seemed to be some confusion from the general public about how much oil the UK gets from Russia.
The PRA says that in recent years, Russian crude oil and liquid natural gas has accounted for just 10% of imports to the UK. Putting this into perspective, Norway and the US combined, supply the UK with nearly 25 million tonnes of crude oil and liquid natural gas, while Russia has been supplying the UK with under four million tonnes.
Responding to concerns about the price of fuel in light of events in Ukraine, executive director of the PRA, Gordon Balmer said: "We expect the rise in global oil prices to feed through into UK petrol pumps in the coming weeks, just as it will across the globe.
"There is no shortage of fuel at UK refineries, and we do not expect any significant disruptions to supply.
"The downstream fuels market remains very competitive, with forecourts operating on ever smaller margins as vehicle use returns towards pre-pandemic levels.
"Rising wholesale prices of petrol, diesel and biofuels which are blended into them have squeezed fuel margins significantly, out of which our members are having to pay higher wages, higher electricity prices and – from April higher National Insurance.
"Our members will continue to work to keep prices as low as they can."