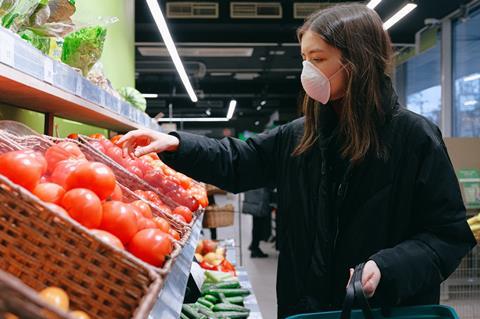 The Government has published detailed guidance on the new law that will require customers in England to wear face covering in shops from July 24.
Announcing the rules in the House of Commons the health secretary Matt Hancock said: "Sadly, sales assistants, cashiers and security guards have suffered disproportionately in this crisis.
"The death rate of sales and retail assistants is 75% higher among men and 60% higher among women than in the general population."
He added: "There is also evidence that face coverings increase confidence in people to shop."
The new rule applies to England only. Scotland already has a law requiring customers to wear face coverings in shops, while Wales and Northern Ireland require them on public transport but not shops.
There will be a number of exemptions for customers which include:
· young children under the age of 11;
· not being able to put on, wear or remove a face covering because of a physical or mental illness or impairment, or disability;
· if putting on, wearing or removing a face covering will cause severe distress;
· if a customer is travelling with or providing assistance to someone who relies on lip reading to communicate;
· to avoid harm or injury, or the risk of harm or injury;
· to eat or drink, but only if the customer needs to;
· to take medication;
· if a police officer or other official requests the customer to remove their face covering.
There are also scenarios when customers are permitted to remove a face covering when asked, including if asked to do so by shop staff for the purpose of age identification.
The guidance says it is not compulsory for shop or supermarket staff to wear face coverings, but adds: "Employers should consider recommending their use where appropriate and where other mitigations are not in place. For example, there will be times when screens or visors are in use, or when a staff member is not in close proximity to people they do not normally meet, and so wearing a covering for staff will not be necessary."
Posters publicising the new rules to customers have been produced by the Association of Convenience Stores and the National Federation of Retail Newsagents.