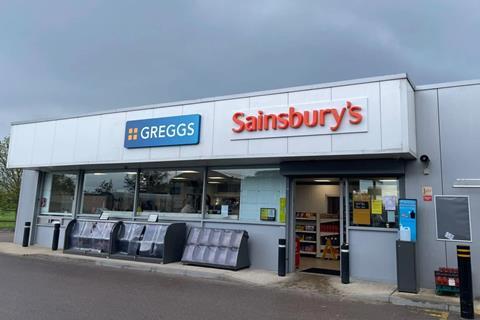 Greggs has added to its growing presence in the forecourt sector with the opening of its first concession with Sainsbury's.
The new store is at the Sainsbury's petrol station in Biggleswade in Bedfordshire, and will open from 6am to 9pm every day.
The store will offer Greggs' menu of freshly prepared food-to-go items as well as options from the supermarket chain's convenience range.
Greggs property director Tony Rowson said: "Our opening at Biggleswade will be our first with Sainsbury's as we expand and diversify our retail estate as part of our ambitious property strategy.
"The opening will allow us to provide Greggs' favourites to even more customers, in a format that complements Sainsbury's existing petrol station offer."
Sainsbury's food commercial director Rhian Bartlett added: "We've launched this new concept as part of our ongoing plan to transform our takeaway food offer with top brands – bringing even more innovative and delicious food and drink to our customers.
"This is the first time we've worked with Greggs and we're delighted to be partnering with one of the UK's favourites for freshly prepared food-on-the-go."
The partners said they expected to open further concessions together later this year.