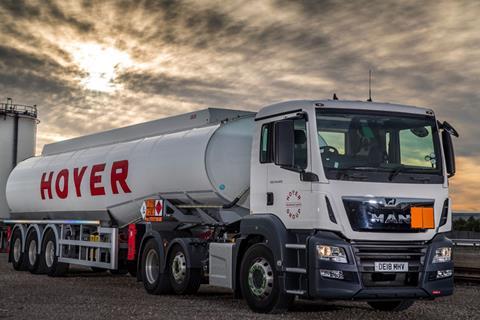 Hoyer Petrolog has agreed to set up a joint venture with DHL Supply Chain that will provide bulk fuel delivery services to UK supermarkets.
Built around DHL's long-standing relationships for delivery of bulk fuels to the supermarket forecourts and distribution centres of Asda and Morrisons, the joint venture will initially have more than 120 vehicles and over 450 tanker drivers and staff.
The new joint venture will be called Fuels Transport & Logistics Ltd, and its creation is subject to completion of a consultation process with staff and merger clearance from the UK Competition & Markets Authority.
In a statement the two companies said: "The partnership will bring together two respected and high-profile names in the critical bulk fuels delivery sector of the logistics market while helping maintain and improve security of supply and providing greater flexibility to manage this increasingly volatile and demanding sector of the market.