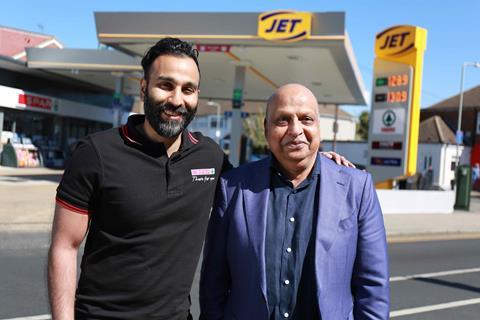 Jet New North Road in Ilford, a popular family-owned business, has re-opened following a major transformation of both the forecourt and the retail offer.
Owned and managed by Janu Patel for the past 20 years, the ambitious makeover has been driven by Kayur, Janu's son - who returned to the UK 18 months ago to join his father in running the business. A mechanical engineer by trade, with an inherent entrepreneurial spirit inherited from his father, Kayur's ambition for the business has been brought to life with Jet's bright, new branding and a retail offer that has doubled in size - with Janu's famous flowers taking centre stage.
The new-look forecourt certainly stands out on the corner plot with its distinctive silver-grey fascia, and eye-catching yellow LED lighting that, as well as improving visibility, also helps customers feel safe, and is designed to be welcoming and friendly.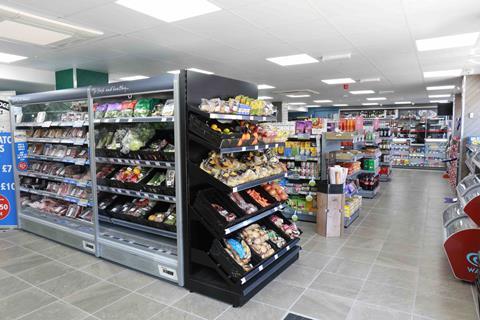 "This transformation is extremely impressive," says Chris Murphy, retail account manager, Phillips 66 Limited. "It's testament to Janu and Kayur's belief in the business and their ambitions for its future. At Jet we have enjoyed a 20-year partnership with New North Road that continues to go from strength to strength and we couldn't be happier that the new-look forecourt has been received so positively."
The retail offer is now Spar branded, and features 3,500-4,000 SKUs, including a comprehensive fresh meat offer; hot food to go; Costa Coffee; an extensive off-licence and the exceptional flower offer, which Janu has established over many years - flowers being a personal passion of his. He supplies top-quality cut flowers and orchids sourced from Kenya, Amsterdam and Colombia. Such is his reputation, he did £25k of flower business between International Women's Day (March 8) and Mother's Day (March 14).
The store was closed for a minimum of two weeks during the redevelopment, as the former workshop, which was used as a storage/flower preparation area, was rebuilt and knocked through into the existing store, all of which was transformed into a bristling 1500sq ft 'fresh format' convenience store with 10-12 metres of chiller space, by Spar wholesaler AF Blakemore. Not only has the size of the store doubled, but so has store turnover, and staff numbers - rising from four to 10.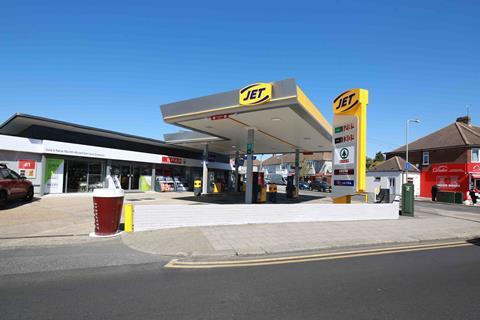 Kayur said: "My father has been serving the community for the past 20 years – and this investment in the business is a big commitment for us as a family. I was recently asked for any significant stand-out moments in the last 20 years and this is it - 2021 is the standout year. We have a great relationship with Jet and the new branding is fresh and modern - and really stands out. We look forward to 20 more years."
The new Jet branding is being rolled out across its 300+ sites nationwide – and the Keep On Moving TV campaign will be back on our screens at the end of May.