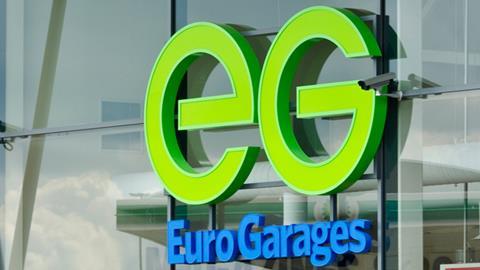 Euro Garages' parent company EG Group has lost a planning appeal to build a petrol filling station, convenience store and KFC restaurant at a site on the A34 in Staffordshire.
EG Group and the pub group Greene King applied for planning permission in May 2018 to demolish the Darlaston Inn at Stone and to develop an an eight-pump petrol filling station with an associated retail unit and a separate restaurant with a drive-thru facility, along with associated parking facilities.
However, in January 2019 Stafford Borough Council refused consent on road safety grounds, and the applicants lodged an appeal.
In his decision the inspector noted that the inclusion of a convenience store and the KFC restaurant was likely to attract visitors on foot, and they would have to use a pedestrian crossing on the busy A34 to reach the site, which is within a roundabout.
He explained: "Despite the appellants' commitment to dealing with some matters highlighted in the road safety audit at detailed design stage by a condition, I have significant concerns over the safe use of the proposed uncontrolled pedestrian crossing.
"Consequently, I conclude that the proposal would have an unacceptable impact on highway safety in respect of failing to provide a safe and suitable access for pedestrians wanting to access the proposed development."
He added: "The proposal would result in the redevelopment of a vacant and previously developed site, which would create job opportunities and bring other associated benefits. However, such benefits do not outweigh my significant concerns in respect of highway safety and the overall conflict with the development plan."