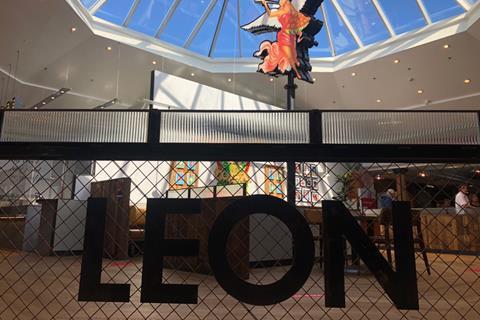 The first opening took place at Clacket Lane Westbound on 21 July followed by Clacket Lane Eastbound the week after on 30 July, both on the M25 and operated by Roadchef.
Leon will also be unveiling a new restaurant on the same day at Leeds Motorway Services and Cobham Motorway Services later in August, both operated by SSP with digital kiosks.
The new openings follow the launch of new tech-forward initiatives including Smart Order, allowing for contact-free and click & collect via mobile, as well as digital kiosks for customers' convenience.
John Vincent, CEO and founder of Leon said: "One of the big reasons we started Leon was because we were travelling every day from London, often working long hours as most people do. We would stop at service stations and garages along the way, and it was the lack of good food at some motorway service stations that inspired us to create Leon in the first place.
"So it's been fantastic to form a partnership with Roadchef over the last couple of years. They've proved to be one of our best operators, and we know from many friends and guests of Leon how important it is to them to be able to eat well on the go."
Mark Fox, CEO of Roadchef, commented: "Our existing Leon restaurants at our Northampton, Rownhams, Norton Canes and Strensham service areas, have been extremely successful since we introduced them over the course of 2018 and 2019.
"We are always looking to de-stress and delight our customers, and Leon is a brand that excites motorists, while meeting their demand for more healthy options on the motorway. We're delighted to be opening two new outlets on the M25 this summer."