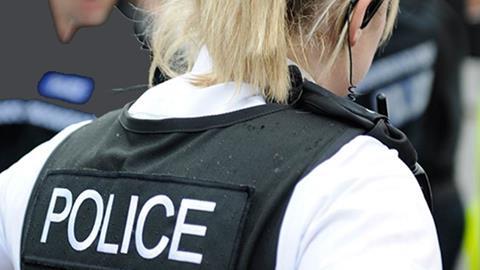 A thief who fled a petrol station without paying was arrested minutes later after his vehicle was spotted by high-tech police cameras – leading to a further discovery of knives.
The 33-year-old man filled his car up at the petrol station in Castle Bridge Road, Nottingham, with more than £30 worth of fuel at around 9.30pm on Wednesday June 16, but then it is alleged he sped off without paying.
An automatic number plate recognition (ANPR) camera operating in the area caught the driver and officers were soon on the scene to arrest him on suspicion of bilking.
The high-tech device helps police spot suspects using Nottinghamshire's roads – giving mobile officers an instant alert when a vehicle passes by which may have been used in a crime or is being driven illegally.
The man was further arrested on suspicion of drug-driving following a road-side drugs test and two counts of possession of a bladed article after two knives were recovered in the vehicle.
Neighbourhood sergeant Rich Hunter said: "This bilking incident has led to a man being arrested in connection to some very serious offences which are currently subject to a robust investigation. We have also taken two knives off the streets.
"We absolutely won't tolerate this lawless behaviour and our operational support teams were able to track down a suspect within minutes of it being reported to us.
"We will always use various intelligence methods and our specialist resources in order to trace criminals who have fled from the scene."
The man remains in custody while enquiries continue.