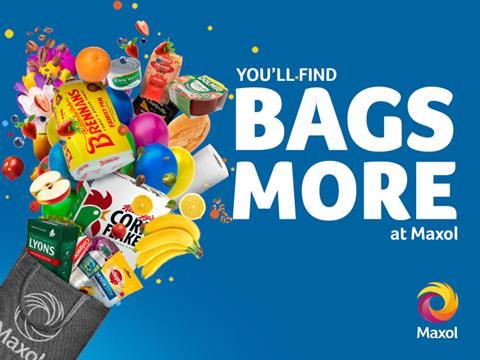 Irish forecourt and convenience retailer Maxol is returning to TV screens with the launch of Bags More, an integrated marketing campaign that will highlight the convenience, value and its wide range of grocery products.
The all-Ireland campaign will run across TV, radio, outdoor, digital and in-store. Brian Donaldson, Maxol CEO, said: "This campaign is an important strategic milestone for Maxol, whfollows a significant investment in our retail network of over €200m in the last 10 years and sets out our ambition to be a leading convenience retailer across Ireland."
The TV and VOD (video on demand) commercial highlights Maxol's range, with a story of a young couple who drive to their local Maxol. In the film, the man pops into the Maxol store to grab coffees, only to return to the car, to his partner's surprise, with 'bags more' than she expected, including cereals, bread, bin bags, wine, ice cream and fire logs.
In addition to the two protagonists played by Brendan Quinn and Cate Russell, the Bags More TV ad stars dog actor Jeffy, cast for his particular skill of barking on command.
Nikki Maguire, head of marketing at The Maxol Group, said: "The new TV and radio ads are humorous and fun while also helping to reposition Maxol to be known as a convenience retailer, with Bags More to offer beyond fuel.
"We're delighted to be back on TV after an absence of seven years with something that's fresh and fun, and we're confident that Bags More will resonate strongly with today's busy, value-driven consumers."