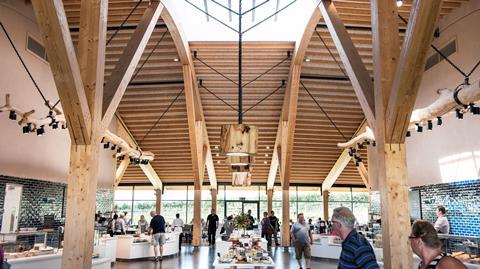 Staff at Westmorland's Gloucestershire services on the M5 have helped to reunite a cat with its owners seven months after it escaped during a break there.
Millie broke free from her cat basket when her owners, Shaun Ore and Pauline Dearing, stopped at the motorway service area last June.
The couple spent nine hours searching for their pet before having to continue their journey.
This week they were contacted by an animal group to say Millie had been found by service station staff.
The couple, who are from St Ives, were making the journey from West Bromwich back to Cornwall when they stopped at the M5 services.
But when they let Millie out of her cat basket to stretch her legs, she managed to wiggle free of her harness and ran away.
The couple got permission to search the premises, including the roof, but there was no sign of Millie.
They returned to the services several times, putting up posters and speaking to people in nearby villages, but Millie was not found.
Then, five weeks ago, staff at the service station reported they had spotted a cat that matched Millie's description, but she would not let anyone get close.
Eventually, the service station manager was able to lure her with some food and a volunteer from the Facebook group, Animals Lost and Found, Gloucestershire, was able to catch Millie, who was identified after scanning her microchip.