The total number of supermarket outlets in the UK in 2019 was 10,834, up 2.3% versus 2018, according to the new Lumina Intelligence UK Grocery Data Index, created in partnership with The Grocer, ConvenienceStore.co.uk and Forecourt Trader.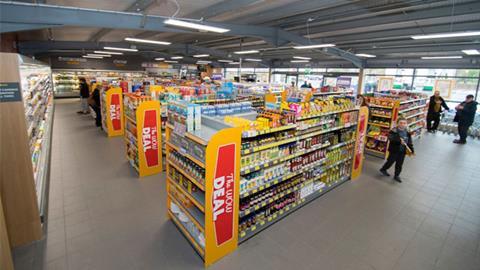 However, the total number of convenience stores in the UK in 2019 was 41,695, up just 0.1% compared with 2018.
When split by convenience retail sub-channels, unaffiliated independents saw a 0.6% decline in outlet numbers and symbol groups were down 0.1%. In contrast, co-operative societies saw outlet numbers grow 2.6% and convenience multiples grew 1.9%.
In line with 2019, overall convenience store outlet growth is forecasted to be flat in 2020, however the sector is set to record strong value growth across all sub-channels. According to the Lumina Intelligence UK Convenience Market Report 2020, which was published in June, the overall convenience retail market is forecast to grow 8% in 2020.
Co-operatives are forecast to see the fastest growth – up 12% year-on-year – and unaffiliated independents, despite outlet decline in 2019, are set to grow 11%. In addition, symbol stores are forecast to grow 7%, forecourt stores 6% and convenience multiples 6%.
Sarah Coleman, project manager at Lumina Intelligence, said, "Our latest research into the UK grocery retail market covers its entire landscape, including outlet numbers and turnover estimates for supermarket, convenience store, discounter and forecourt operators across the UK.
"The market remains highly competitive and fragmented, but the events of 2020 have made it a transformative year for convenience retail, with retailers forced to adapt to new basket dynamics and an evolving core consumer base. Those retailers that have adapted and continue to evolve their business models to meet the needs of their shoppers will be best placed to capitalise on the significant growth prize that we are forecasting."
For more information see https://www.lumina-intelligence.com/