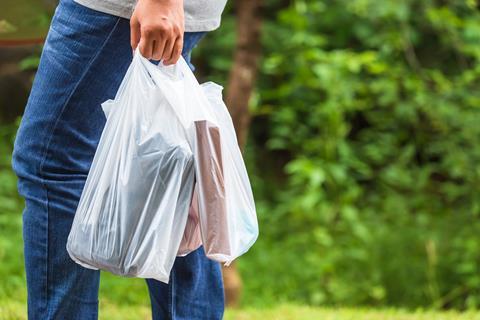 With the new 10p charge on single-use carrier bags coming into effect for small businesses in England from next Friday (May 21), the NFRN has produced a series of posters that can be displayed in shops to aid retailers and remind their customers about the change.
The new 10p charge for smaller businesses was originally planned for April 30, but this date was moved. In a communication to the NFRN, a Department of the Environment, Food and Rural Affairs (DEFRA) spokesman advised that the date be pushed back until May 21 "to give businesses more time to prepare".
Stuart Reddish, national president of the NFRN, said: "The NFRN welcomes the fact that small businesses are now included in the carrier bag legislation and from next Friday will be charging 10p. To help members with this change, the NFRN has designed some posters that can now be downloaded from our website to ensure customers are aware.
"We have lobbied hard for these changes to be rolled out across all small businesses across the whole of the UK, while also pressing DEFRA to ensure the new regulations do not negatively impact our members. I am pleased this day is almost here.
"This charge will allow independent newsagents and convenience stores to 'give back' by reducing their usage of single use plastic. Since the carrier bag charge first came in, sales of single use plastic bags have dropped dramatically. We would like to see these numbers continue to fall."
Colour and black and white versions of the posters are available. Click here to download from the NFRN website