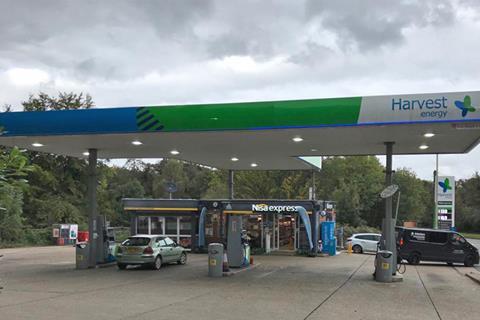 Three new Nisa Express store formats have been unveiled at the 2020 virtual Nisa Expo, including one format specifically for forecourt operators.
Nisa Express aims to cater for retailers operating in more compact spaces and is designed for stores up to 1,000sq ft.
The three formats – forecourt, food centric and essentials – differ to meet the demands of the shopper with format and range tailored for the specific market.
The forecourt sector concept store combines the current market trends with where the market is heading, achieved by establishing all the key propositions under one roof while ensuring the core theme is the right focus for the particular site and suits the inevitable market changes within the sector.
The food centric option was the store being exhibited via a virtual tour facility at Nisa Expo, and offers a premium provision based around the on-the-go and meal for tonight customer, and aims to provide entry into markets currently not available to Nisa partners.
The proposition is particularly designed to service the cash rich, time poor consumer, living predominantly in a city centre location where shoppers want to be inspired when entering a store.
Key to the food centric format is the enhanced food to go offering, premium coffee offer, fresh focus complemented by the latest vending machine offers, seating area and on trend category offering.
The essentials version of Nisa Express serves the needs of the average below 1,000sq ft store, largely based in neighbourhood environments and often the hub of the local community.
This format ensures all the requirements of the small store are maximised to their potential including generous chilled range, BWS, a focus on value and other services such as Post Office to drive footfall.
Head of format at Nisa, Darren May, said: "Our new Nisa Express format is designed to meet the needs of Nisa partners who operate smaller stores but who want to ensure their business is contemporary, has the right look and feel, and provides their customers with the best shopping environment.
"Importantly, we want to ensure all partners have access to a Nisa fascia and format that complements their individual offering and location and we believe this is achievable with the Nisa Express format."