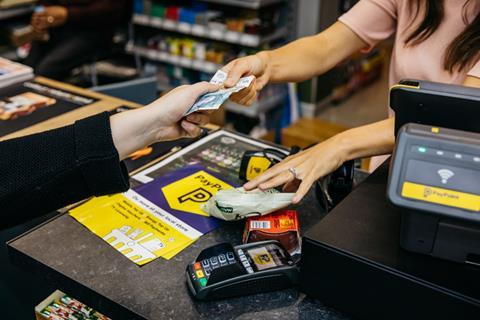 PayPoint and the home delivery app Snappy Shopper have announced a new partnership.
Launching in July, the tie-up will see PayPoint One retailer partners given access to the Snappy Shopper platform and the ability to offer customers a home delivery and click and collect option.
The PayPoint One system will integrate directly with the Snappy Shopper platform, meaning there is no need for additional kit or technology for retailers that sign up. Once they pass a suitability check, designed to ensure that a store has the potential to operate a delivery service profitably, they will benefit from a fast set-up process, customer service support seven days a week, and marketing support.
Nick Wiles, chief executive of PayPoint, said: "The pandemic has accelerated two key trends in retail: support for local retailers and demand for fast, convenient fulfilment. Our partnership with Snappy Shopper caters to both of these, meaning we're not only future-proofing our own business but we're helping our PayPoint One customers to do the same. This collaboration is a firm statement of our commitment to the convenience retail sector."
Mark Steven, COO of Snappy Group, added: "We're excited to be partnering with PayPoint, to continue our mission to give more communities on demand access to the products of local businesses. Integrating the Snappy Shopper platform with PayPoint's EPoS makes it considerably more efficient for retailers to fulfil their home delivery orders with us and increases the potential revenue uplift.
"Our platform is based on genuine partnership and mutual benefit, and we are pleased that, together with PayPoint, we can equip retailers with an affordable and high performing tech solution to compete in the fast-changing home delivery market."