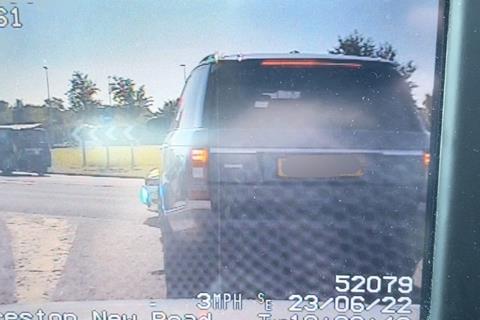 Officers from Lancashire Police investigating the theft of more than £1,000 of fuel in multiple drive-offs from filling stations have arrested a man from Lea.
The arrest was made on Thursday 23 June at around 10.05am after police became aware of a Range Rover, believed to be linked to the offences, close to the BP Tickled Trout Filling Station in Preston.
Officers in two police cars boxed the car in and a search of the vehicle uncovered several licence plates.
The 49-year-old man from Lea was arrested on suspicion of making off without payment and is in custody.
On Twitter Lancs Road Police reported: "This Range Rover on cloned plates had committed multiple petrol drive-offs in recent weeks totalling more than £1,000. Today it was sighted by #HO30 at Tickled Trout Services doing another one. Vehicle boxed in with the help of #MN21 and driver #Arrested #T1TacOps #Teamwork."