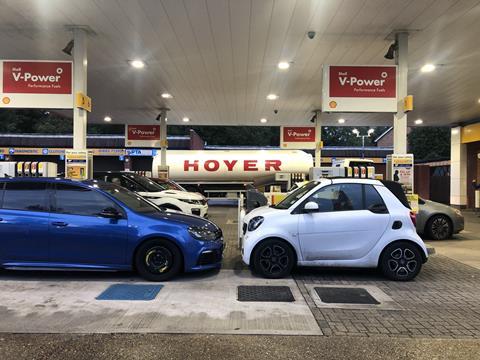 The crisis with forecourts running out of fuel is beginning to ease, but more than a quarter of independent sites in the UK are still closed, according to analysis by the PRA.
On Sunday a survey of its largest members found that at best they had 50% of their sites closed because they had run dry, with the worst reporting 90% of their sites were closed.
By Tuesday a wider survey of members found that 37% of sites were closed and today (Wednesday September 29) that figure had reduced to 27%.
However, that still meant that more than 1,500 forecourts were closed, pointed out PRA chairman Brian Madderson.
He welcomed the government's announcement that army drivers would soon be joining the tanker fleet, but said that until consumers stopped panic buying, the supply chain would not be able to meet the surge in demand.
He revealed that one member had told him their forecourt, which usually sold 20,000 litres a day, was currently running at 60,000 litres a day, and another had seen average sales of 15,000 litres a day rocket to 65,000.
He said the issues had been regional with no panic buying in Northern Ireland, northern Scotland and parts of Wales, and densely populated areas faring the worst. However, the central belt of Scotland had been less badly affected because the proximity of the Grangemouth refinery to the main population centres meant tanker drivers could make more deliveries per shift.
Asked when the crisis might be resolved, Madderson said: "By the weekend I hope we might begin to see some return to equilibrium, but it could last a while longer."
Madderson said he had been very disappointed at the aggression that some drivers had directed at forecourt staff and he had raised this directly with the transport minister Grant Shapps.