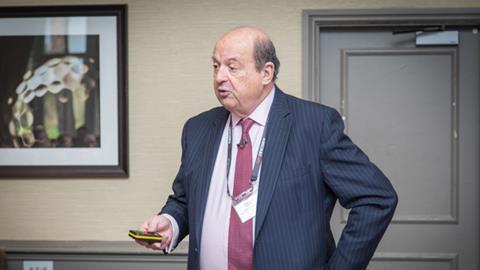 The government's decision to ban sales of new petrol and diesel cars by 2030 will leave the UK over-reliant on electric vehicle (EV) technology, the PRA has warned.
In an announcement today the prime minister has confirmed that the UK will end the sale of new petrol and diesel cars and vans by 2030, ten years earlier than planned.
The sale of hybrid cars and vans that can drive a significant distance with no carbon coming out of the tailpipe will be allowed until 2035.
To support this acceleration, the prime minister has announced:
£1.3bn to accelerate the rollout of chargepoints for electric vehicles in homes, streets and on motorways across England, so people can more easily and conveniently charge their cars;
£582m in grants for those buying zero or ultra-low emission vehicles to make them cheaper to buy and incentivise more people to make the transition;
Nearly £500m to be spent in the next four years for the development and mass-scale production of electric vehicle batteries.
PRA chairman Brian Madderson said: "The PRA supports the process of decarbonisation, but we need a comprehensive plan to reduce carbon emissions that works across sectors and industries, including aviation.
"The plan to ban sales of internal combustion engine (ICE) vehicles by 2030 will force the UK to become dependent on Chinese battery technology. Our members strongly feel that government has not done enough to develop low carbon liquid fuels and hydrogen as an alternative to EVs, particularly when the German authorities are investing €7bn into speeding up the market roll-out of hydrogen technology.
"For context, the French government have announced over €30bn worth of green funds, yet are sticking with a 2040 ban. Even with their sizable investment, they do not believe any date sooner is economically and practically feasible.
"Technical and commercial challenges remain in establishing the electric charging infrastructure required for mass EV take-up. This is particularly apparent at petrol forecourts where many of our members have abandoned plans to install ultra-rapid charging points. This is due to a lack of local power sub-stations, onerous regulation and lack of return on investment.
"People driving used ICE vehicles are generally those with less disposable income. Penalising ICE drivers who can't afford to make the transition to an EV is no way to foster a new market in alternative fuels and, as ever, the biggest tax burden will fall on those least able to afford it."
Oil companies pledged to play their part in decarbonising transport. UKPIA director general Stephen Marcos Jones said: "The downstream oil sector recognises the need for action on climate change and will play an active role in the pathway to net-zero emissions.
"UKPIA and our members know that a range of technologies including EVs have a major role to play into the 2030s and beyond, and we will keep working with government to deliver this ambitious new target.
"We also need to work with government to make sure that low carbon liquid fuels (LCLFs) continue to be developed. Harder to decarbonise sectors like aviation will rely on LCLFs, meaning we need to develop them now to ensure they are decarbonised for 2050.
"While internal combustion engines will still be in use for some time to come, it is important to deploy low carbon liquid fuels like biofuels into the fuel mix sooner as they offer significant carbon emissions reductions with today's car fleet."
The ACS welcomed the extra time given to hybrid vehicles. ACS chief executive James Lowman said: "We are pleased that some hybrid cars will be allowed to be produced and sold for a period after 2030, helping drivers and fuel retailers to move more smoothly towards this radically different model for powering vehicles.
"This will bring huge challenges for petrol forecourt retailers: maintaining supply of petrol and diesel to a declining but very large market of traditional internal combustion engine vehicles, offering fast and convenient charging facilities to EV drivers, many of whom will typically charge at home or elsewhere away from the current forecourt network, and responding to other developments in powering vehicles, for example hydrogen.
"Every method of powering vehicles requires significant investment to offer safely and effectively, so these businesses need support and positive incentives to help with this transformation."
RAC head of policy Nicholas Lyes commented: "With the Government formally bringing forward the date for banning the sale of new petrol and diesel cars to 2030, the car industry and those responsible for charging infrastructure now have an enormous task on their hands. Production lines that for decades have been set up to build cars powered with internal combustion engines will have to be transformed to allow manufacturers to profitably build a wider range of EV models in sufficient quantities. Meanwhile the country's public charging network will need to grow exponentially to cater for the surge in EVs on the road.
"There's also lots for consumers to get used to in order for them to feel confident about going electric. Running an EV is currently very different to a petrol or diesel car which can be refuelled in a matter of minutes, so those switching in the next few years face a big learning curve which involves different types of chargers, connectors and varying charging speeds.
"And while many EV drivers will charge at home and start with a 'full tank', this won't be possible for everyone, particularly those without off-street parking. Right now running an EV requires a level of planning as charging generally takes significantly longer than a visit to a fuel forecourt. While the early EV adopters are motivated to cope with this, some drivers could find it daunting and inconvenient. Some of these problems will disappear as the average range of EVs increases, but it's vital that the Government continues to invest in developing a fast, reliable and widely available network of chargers that support electric vehicle owners no matter what their circumstances or travel plans. Charging aside, EVs will also spell the end of the manual gearbox that so many drivers will have been used to.
"But for the time being the biggest barrier to going electric remains the comparatively high upfront vehicle cost, so we hope the Government's announcement will pave the way to lower list prices, thereby accelerating take-up. This in turn will help lead to EVs being more readily available on the second-hand market which is where the majority of people choose to buy their vehicles."
Ian Johnston, CEO of EV charging network Osprey Charging, welcomed the announcement. He said: "Today's announcement is a truly watershed moment in the UK's transition to cleaner transport. It sends a clear message to industry and the general public and that we must act now to accelerate the transition to electric vehicles.
"The spotlight is now on industry and government to ensure that the necessary charging infrastructure is in place to make the switch to electric as frictionless as possible for motorists. The private sector is deploying a vast network of reliable and accessible public charging points and the government must also step up action to fund infrastructure in rural areas and create an attractive trading environment for EV supply. When broadband was rolled out, we saw huge delays in rural areas, the effects of which are still felt today – we must not let that happen again."