The PRA has voiced strong opposition to the proposal to bring forward the ban on sales of new petrol, diesel, and hybrid cars and vans from 2040 to 2035 or earlier.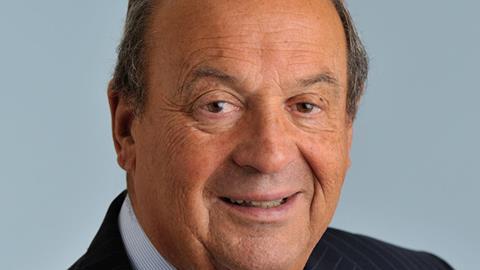 Responding to the Government's consultation on the proposal, PRA chairman Brian Madderson said: "Ending the sale of new petrol, diesel, and hybrid cars and vans by 2035 or earlier would not only be unfeasible but seriously economically damaging, particularly at a time when the economy is struggling to recover from the Coronavirus lockdown. The original date of 2040 is already a very tough ask."
The PRA highlighted the barriers to achieving the ban and the impacts it would have on different sectors of industry and society. These include:
Cost: only well-off consumers can currently afford an electric car.
Socially divisive: the policy is currently only viable in dense metropolitan areas, but many EVs are unsuitable for the longer journeys frequently made by those living in rural areas. This would mean forcing people onto sub-standard and patchy public transport that are often unreliable and inconvenient.
Detrimental to the viability of the vast majority of petrol filling stations: the current business model of petrol filling station relies on a fast turnaround of customers using the onsite shop and typical space on forecourts does not allow for EV charge points where a vehicle may occupy it for 30 minutes or more.
Grid power supply: many forecourts have considered installing ultra-rapid charging points on their sites but have abandoned plans because of a lack of suitable local sub-stations that provide enough power.
Commercial feasibility: EV charging points currently lack a viable business case, with payback periods on investment in them ranging from 10 to 20 years.
The PRA said the relatively small total number of EV vehicles currently on the road leaves its members unconvinced that there is yet sufficient revenue to support the investment. This is compounded by the very high cost of installation.
Madderson added: "In addition to the numerous challenges facing businesses and consumers, banning the sale of hybrids will be counterproductive to achieving the policy's goals. It will remove an important bridge between the internal combustion engine focused automotive market and the market for electric vehicles. People who take long journeys will be incentivised to keep their internal combustion engine vehicles running for as long as possible.
"Going forward, measures to reduce the cost of EVs for the consumer will be essential. Grants and tax incentives will also be required to take investing in EV infrastructure at petrol filling stations from a speculative and risky endeavour to one that has a solid business case.
"There are over 100,000 people employed in petrol filling stations across the country and the current policy would inevitably encourage the closure of petrol stations and lead to consequent job losses across the sector.
"The Government must have a coherent strategy to address the significant barriers to the adoption of EVs or even the original 2040 policy will be extremely difficult to implement."