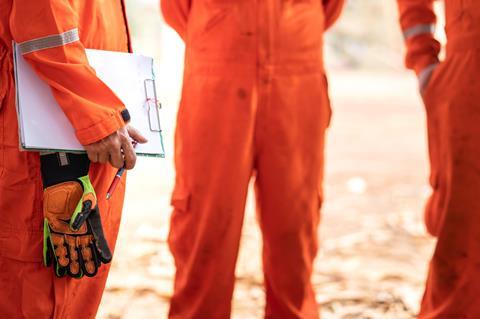 Pricewatch has won a planning appeal against Eastbourne Borough Council after it was ordered to remove a canopy at Old Town Service Station.
In addition, the planning inspector awarded costs to Pricewatch because of the "unreasonable behaviour" of the council.
The issue of the canopy began in 2017 when planning permission was refused for a new canopy which was to be of a flat-roofed design supported on columns.
Three years later a canopy was installed which was of a different design, with a smaller footprint, supported on three columns. It has a pitched central section with a ridge running from back to front and flat roofed elements on either side, with a clock on the front elevation.
Eastbourne Council issued an enforcement notice ordering Pricewatch to remove the canopy as it did not have planning permission.
In their judgment the inspector said the main issue was whether the canopy structure preserves or enhances the character and appearance of the Old Town Conservation Area (CA).
The inspector said they agreed with Pricewatch that the structure was not harmful to the conservation area, and granted the appeal.
The National Planning Practice Guidance (PPG) advises that, irrespective of the outcome of the appeal, costs may only be awarded against a party which has behaved unreasonably and thereby caused the party applying for costs to incur unnecessary or wasted expense in the appeal process.
In their decision on the award of costs the inspector said: "The council has not explained with any objective analysis how the development is harmful to the Old Town Conservation Area and has therefore not substantiated its reasons for issuing the enforcement notice."
They said the enforcement notice constituted unreasonable behaviour, and Pricewatch had been faced with the unnecessary expense of lodging the appeal, and therefore an award of costs was justified.