The recovery in weekly forecourt fuel sales that began in mid-April has stalled with volume still well short of pre-lockdown levels.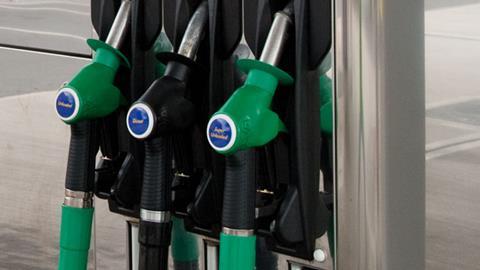 The latest weekly figures from the Department for Business, Energy & Industrial Strategy (DBEIS) show that for the week ending August 18 sales were stuck at the same level as the previous week at 87% of their pre-lockdown level.
Sales were up just 0.1% on the previous week, and this followed a decrease of 0.9% compared with the previous seven days.
Average diesel sales were 88% and petrol sales were 86% of a typical week before lockdown, with average daily sales of 9,170 litres of diesel and 6,280 litres of petrol.
In the eight weeks prior to the lockdown on March 23 average daily sales were 17,690 litres per filling station, with a peak of 20,983 on Friday February 28. After the lockdown they fell rapidly bottoming out at 2,522 litres on Sunday April 12.
Until August 2 sales climbed steadily reaching a daily average of 15,570 litres, but last week's total fell back slightly to 15,440 litres, and this week it was 15,450.
The statistics also record average stock levels at the end of each day, which were 43% before the lockdown. After rising to 46% early in the lockdown they have settled back to average 43% over the period of May 11 to August 16.
The figures from BEIS are based on end of the day snapshots of petrol and diesel sales and stock levels from a sample of around 4,500 filling stations across Great Britain.
However, the fuel volumes are collected primarily from oil companies, supermarkets and very large independent filling stations, and this results in higher daily average figures than if all independent volumes were included.