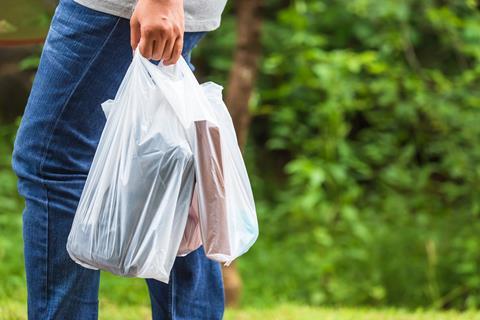 The minimum price of a single-use carrier bag (SUCB) in Scotland will be increasing from 5p to 10p on April 1, but the timetable for a similar rise in England has still to be finalised.
Retailers in Scotland with more than 10 employees must keep records on the number of SUCBs sold in the business, with a requirement of keeping these records for a minimum of three years.
In response to the Covid-19 pandemic, the Scottish Government has temporarily suspended charging for single-use carrier bags in some circumstances in order to protect people from the risk of transmitting coronavirus and to speed up deliveries. Retailers do not have to charge for a single-use carrier bag if they're being used for:
grocery deliveries to a home (no matter how the order was placed);
collecting groceries ordered ahead of time (such as 'click and collect' services in supermarkets);
collection and delivery of takeaway food.
ACS chief executive James Lowman said: "Charging for single-use carrier bags is a popular measure with local shops, as it works to reduce plastic waste and allows retailers to raise more money for local and environmental causes and we welcome the implementation of the increase in the minimum price of single-use carrier bags in Scotland."
Amendments to the single-use carrier bag charge in England were previously expected to come into force on 30 April, which would see the charge raised to 10p and extended to all retailers, not just those with more than 250 employees, but this has been subject to delay. Defra is expected to confirm the new date for implementation shortly.
Lowman added: "We will continue to liaise closely with Defra to gain clarity for retailers on the timetable for the introduction of the 10p charge and extension to all retailers in England."
Guidance for retailers in Scotland on the carrier bag charge is available here.