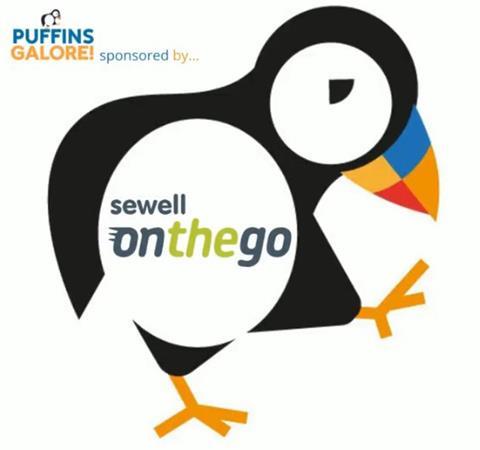 Sewell on the go has signed up as a sponsor of the Puffins Galore! public art project to promote East Yorkshire and raise money for charity.
The project will be placing 1.5m tall artist-decorated sculptures of puffins in locations from Flamborough to Spurn Point to attract visitors to less well-known places, as well as encouraging them to spend time tracking down Puffins around larger resorts.
Puffins Galore! has been modelled on Yorkshire Coast BID and East Riding of Yorkshire Council's A Moth for Amy and Larkin with Toads public art projects.
Patrick Sewell, managing director of Sewell on the go, said: "When the Amy Johnson Moths and Larkin Toads came to town, we saw first-hand the impact they had on both the locals and visitors to the area. Even now, they're remembered and talked about, with many still being spotted in key locations across the city years later.
"Sewell on the go was a major partner of UK City of Culture back in 2017 – the year of the moth – where we instilled a sense of pride and engagement in our staff, and involved all our people in celebrations throughout the year.
"We'd like to replicate the same kind of feelings in our people through this campaign, and I look forward to seeing what activities we can get involved in.
"I feel this is a fantastic way to promote the region, and as a local business with several stores across East Yorkshire, we can use this partnership as an opportunity to engage with wider communities too."
At the end of Puffins Galore! the sculptures will be sold, either to sponsors or at a grand charity auction. All proceeds from the sales will be donated to four charities which have been selected for their role in the protection of the wildlife of the seas and coasts, or for their essential work saving lives at sea – Yorkshire Wildlife Trust, Royal National Lifeboat Institution, the Royal Society for the Protection of Birds and Hornsea Inshore Rescue.
Puffins Galore! will launch in May 2022 and be promoted as a major attraction throughout the region.