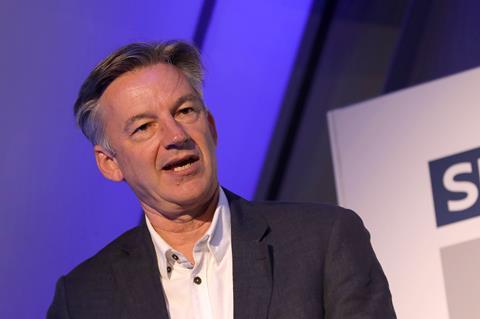 The Society of Motor Manufacturers and Traders (SMMT) is today urging the EU and UK reach agreement to avoid impending "damaging" 10% tariffs on electrified vehicles when traded across the Channel from January 1, 2024.
It is calling for a three-year delay to the implementation of tougher new Rules of Origin (ROO) requirements on batteries - set under the EU-UK Brexit deal - which it says could render EU and UK-made electrified vehicles "uncompetitive" in each others' markets.
The SMMT estimates that for the consumer, this could mean an average price hike of £3,400 on EU-manufactured battery electric vehicles (BEVs) bought by British buyers, and a £3,600 rise on UK-made BEVs sold in Europe.
Conventional petrol and diesel vehicles would escape tariffs, meanwhile, which the SMMT says would incentivise the purchase of fossil fuel-powered vehicles, while steering British car buyers away from buying EVs, which would more uncompetitive overnight.
It would also come at a critical time for car manufacturers facing the UK Zero Emission Vehicle Mandate, which is likely to come into force on the same 1 January 2024 date, and which will compel them to sell ever-increasing numbers of zero emission models, starting at 22% next year and rising to 80% by 2030, or face financial penalties.

The SMMT believes a three-year delay to the introduction of the stricter rules of origin is a pragmatic solution, providing the necessary time for EU and UK gigafactories to come on stream as well as helping the development of local battery parts and critical mineral supply chains. It believes the postponement is also something that can be readily achieved within the existing EU-UK Trade and Cooperation Agreement (TCA) framework, avoiding formal re-negotiation and delivering a boost to EU and UK manufacturers
Mike Hawes, chief executive, said: "UK Automotive is a trading powerhouse delivering billions to the British economy, exporting vehicles and parts around the world, creating high value jobs and driving growth nationwide. Our manufacturers have shown incredible resilience amid multiple challenges in recent years, but unnecessary, unworkable and ill-timed rules of origin will only serve to set back the recovery and disincentivise the very vehicles we want to sell. Not only would consumers be out of pocket, but the industrial competitiveness of the UK and continental industries would be undermined. A three-year delay is a simple, common-sense solution which must be agreed urgently."
The SMMT's recommendations are contained in a new report, launched at its global conference today, called 'Open Roads - Driving Britain's global automotive trade', which outlines the critical importance of worldwide trade to the UK automotive sector with key recommendations to assure growth, jobs and prosperity in the coming years.