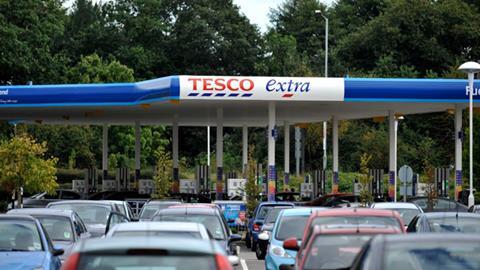 A strike by fuel tanker drivers who deliver to Tesco forecourts has been averted, according to their union Unite.
It claims the strike would have led to fuel shortages across southern and south-west England and across much of Wales.
The 57 drivers, who are employed by XPO on the outsourced Tesco petrol station contract, have secured a 27% pay increase with a two-year pay deal, lifting pay by £12,000 on average, according to the union.
It said there was a 100% yes vote for strike action by the drivers, who argued their pay was lower than that paid by competitors.
After the vote fresh talks were held and an improved offer was made. The drivers were balloted on the new offer, which it is claimed will bring their pay into line with other drivers on similar contracts in the sector, and voted to accept it.
Unite general secretary Sharon Graham said: "This is a great win for our members at XPO who by standing together and showing solidarity have transformed their earnings.
"This is a further example of how Unite's focus on jobs, pay and conditions is paying off for tanker and lorry drivers. The union's focus has been on securing permanent pay increases, rather than one-off bonuses and loyalty payments, which too often fail to materialise."