Plans to extend and modernise Ardleigh Service Station have been submitted to Tendring District Council in Essex by Tankerford.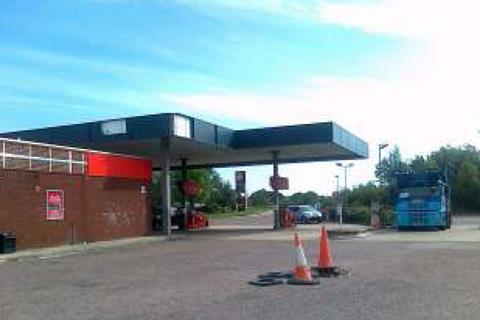 At present the service station, which was built in 1970, has four pump positions, an extended canopy covering the petrol service pumps and a shop. The site also has full HGV fuels on three islands. There are toilet facilities but they do not have disabled access.
The proposal is to extend the shop to make it a full convenience store. The petrol sales area will be upgraded, with the new multi-hose dispensers selling all grades of fuel from four pump positions, and the forecourt will be overhauled and renewed as necessary with concrete paving.
The HGV pumps will be arranged to cater for new high-speed fuelling systems. The existing storage tanks will remain, with new above ground offset filling points. The existing canopy will be removed, and a new canopy installed with a clearance of 5m, suitable for all high-sided vehicles.
There will also be new modern compressed air/ water unit and vacuum facilities.
A new disabled toilet facility will be incorporated with ramped access to the shop, and electrical charging facilities will also be provided. The applicants are applying to maintain 24-hour opening which is currently allowed.