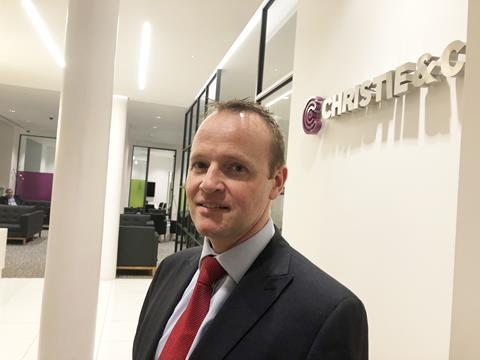 Despite climate change, electric vehicles and the looming 2030 deadline, there remains an insatiable appetite for petrol filling stations, with multiple buyers hungry to acquire assets at every level of the market, according to Christie & Co's latest Business Outlook.
The report also revealed that the demand for forecourts led to an average price rise of 5.9% in 2021 and three buyers for every site that went up for sale.
Steve Rodell, Christie & Co's managing director - retail, said the trend of demand outstripping supply of recent years, as well as rising prices, had continued into 2021: "There hasn't been any let-up in activity, but, regardless of prices, what's been more surprising, is the number of people that still want to buy a petrol station."
Rodell said potential buyers included everybody from commission operators who work for one of the big guys who want to buy their first modest site, to small multiple-site operators, and bigger groups as well as those outside the industry.
"There's a good spread of demand and a bigger pool of buyers - and from a supply and demand perspective that means we get three buyers for every forecourt for sale.
"If you think of the market as a pyramid, with the big operators at the top, there's a really big base of independents - some first-time buyers, some com-ops, plus some new-to-industry guys who want to get in."
But with all the uncertainty that net zero brings to the future of forecourts, Rodell said the focus of a number of conversations he has with people that are not in the industry and are on the outside looking in, is that with 2030 coming, why would they want to buy a petrol station right now?
"But as we know, there are many factors at play, not least that these businesses will remain profitable for the foreseeable future," he stressed.
"There's a whole media circus around the uptake of electric vehicles - even if 11.6% of all vehicles sales in 2021 were EVs, it's still a small number. It's predicted that only 20% of all vehicles on the road will be electric-powered by 2030, so there's still going to be plenty of demand for petrol and diesel, as well as all the associated business that goes along with the shop. There's also a big opportunity to get back into valeting - there will still be 32 million vehicles that need to be washed."
"You also have to remember that the forecourt market is part of the convenience sector and overall convenience is still doing very well, plus the growth in foodservice – that's where people are going in the future.
"Ultimately fossil fuel sales will decline a bit, but Covid has shown us that even though that happens, there's been an uptick in the shop and profitability has remained the same. So, looking at the businesses financially, they're still making a profit, and buyers are interested in profitable businesses, which could always be sold for alternative use in the future.
"Perhaps in 15-20 years after the ban on selling petrol and diesel vehicles has kicked in we will see the number of EVs pick up more pace. In the meantime, retailers who want to exit can take advantage of a buoyant market – whether at large group level or single site."
Looking to the year ahead, Christie & Co's market predictions include:
Demand will continue to exceed the supply for retail opportunities
Operational headwinds, including inflation of staff wages, fuel and food prices, along with supply chain issues could impact trading performance – particularly for small independent operators who operate at less economies of scale than the larger multiples.
As this evolves, large operators will continue to churn - acquire better stores and sell underperforming ones, providing further opportunity for independents.
Christie & Co expect to see further consolidation as supermarket brands explore how to penetrate convenience via the forecourt sector - through supply deals, franchising and perhaps further deal activity.
Forecourt operators will likely focus on diversifying their income and introducing alternative fuel offers.