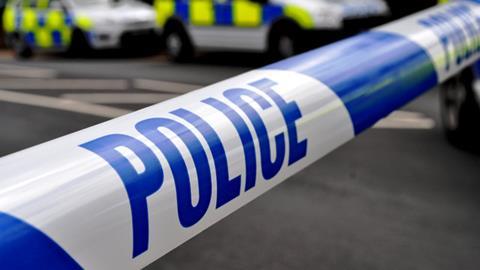 Three men have been jailed for killing a 19-year-old man who died from a single stab wound in an attack at a petrol station in Coventry.
Pavandeep Daudher suffered the fatal injury to his leg after being set on by the masked men armed with baseball bats and knives at the BP garage in Lockhurst Lane, Holbrooks, Coventry on the night of 31 March, 2020.
Jason Cornwall, 34, Riley Kavanagh, 20, Kane McCarron, 18, and Ethan Lilley, aged 24, all from Coventry, had denied taking part in the fatal attack.
But following an eight-week trial that ended in October last year, they were all found guilty of manslaughter.
At the sentencing on January 12, Cornwall, of Arundel Road, was jailed for 11 years, while Kavanagh, of Drake Street, and McCarron, of Portsea Close, were both jailed for nine years.
Lilley, of Queen Isobels Avenue, will be sentenced at a later date.
During the trial the jury heard that the planned attack was in retaliation after Pavandeep's friend Zaakir Challoner got into a row in the Cheylesmore area the day before.
At around 11pm Zaakir was at the BP garage when a dark grey Ford Kuga on false plates arrived and a group of masked men got out. CCTV showed that they were armed with weapons including baseball bats, poles and knives.
They attacked Pavandeep, knocking him to the ground before grabbing a bag he was carrying and leaving him fatally wounded. Despite the efforts of paramedics and hospital staff, the 19-year-old died just after midnight.
A post mortem concluded that Pavandeep, of Hen Lane, had died from a single stab wound to his left thigh.
After fatally attacking Pavandeep, the men then chased after Zaakir, aged 21, in the Kuga and rammed his car in nearby Station Street East before smashing its windows with baseball bats.
Zaakir was robbed of his bag and jacket before being stabbed in his foot. The men left and the Kuga was later found burned out on grassland in the Willenhall area.
Analysis of CCTV footage from the area and mobile phone records linked the four men to each other and showed they were in the Kuga on the day of the attack.
Lilley, Cornwall and McCarron were also convicted of robbery in relation to the attack on Zaakir. Kavanagh was found not guilty of the charge.
Detective inspector Stuart Mobberley of West Midlands CID, who led the investigation, said: "This vicious attack was sparked by an apparently low level dispute which spiralled into such violence that a mother has been robbed of her only child.
"Today our thoughts remain with her and the rest of Pavandeep's family. I can only hope that this sentencing will bring some comfort at this difficult and upsetting time.
"Knife crime and violence do not have a place in our communities and the consequences can be devastating, as they have been for Pavandeep's family.
"And this investigation shows that we will not only pursue those people directly involved in knife crime, but also those who try to help them evade justice."