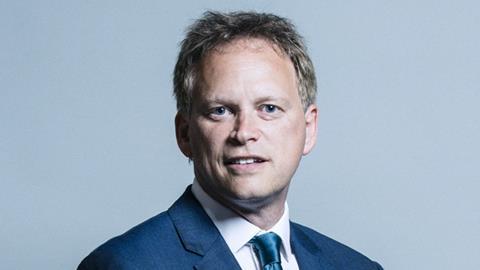 Transport secretary Grant Shapps has been accused of waging a war against motorists by a group of MPs, representatives of the haulage industry and FairFuel UK.
The All Party Parliamentary Group (APPG) for Fair Fuel for UK Motorists and Hauliers, together with the Road Haulage Association (RHA), Alliance of British Drivers and FairFuel UK, have written to the transport secretary calling on him to halt the roll out of new road narrowing, closures and cycle lanes in towns and cities.
They claim the initiatives, many of which have been developed since Covid-19 hit traffic numbers, will cause extra congestion and pollution and called for further consultation to develop a road users strategy.
In addition, they called on him to cancel the expansion of London's existing Congestion Charge Zone to the North and South Circulars that is planned for 2021.
Craig Mackinlay MP, chair of the APPG, said: "The UK's 37 million motorists and delivery vehicles should not be demonised as they often are. Low taxes on fuel are a benefit to us all, unlike poorly thought through road schemes – of which there have been too many. We are calling on the government to stop the uncalled-for war on the motorist."
RHA chief executive Richard Burnett said: "We consider that DfT's £42m investment in 'green' road schemes that include additional cycle lanes and road closures to be very poorly timed.
"Causing additional congestion at this critical time is a short-sighted and expensive decision, made with absolutely no consideration for the sector responsible for keeping store shelves full and maintaining the drug and PPE levels that hospitals so desperately need to save lives.
"If DfT has £42m to spare, surely it would be better spent on raising road safety awareness for all road users? These are challenging times for everyone and DfT should consider more carefully how they can save themselves and the taxpayers money."