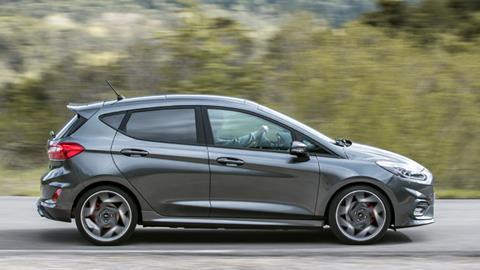 The UK's used car market has just recorded its highest-ever second quarter, according to the latest figures released today by the Society of Motor Manufacturers and Traders (SMMT).
The UK's used car market grew 108.6% in the second quarter of 2021, with 2,167,504 vehicles changing hands, and was up 6.6% on 2019 pre-pandemic levels.
Compared with the near standstill of the economy last year, the used car market saw the biggest growth in April, up 307.4% on 2020 with 724,743 transactions in the month, and up 5.0% on pre-pandemic 2019. All months in Q2 saw significant growth, with May and June up 9.9% and 4.6% on 2019 respectively, the best performance for both months on record.
The rebound in Q2 has pushed the used car market for the first half of the year up 33.3% to 3,855,259 units. However, this is -4.9% or almost 200,000 fewer units than in 2019.
Demand for used battery electric (BEV) and plug-in hybrid (PHEV) vehicles continued to grow in Q2, but the market share for plug-in vehicles was still only 1.3% of the used car market in the quarter. Both BEV and PHEV transactions more than tripled in Q2 (353.9% and 349.8% respectively) to 10,903 and 16,202.
Petrol and diesel powertrains, meanwhile, made up 96.4% of the quarter's used car market at 2,090,396 units. In addition, increased demand overall has led to an increase in sales of older used cars with only 12.7% of all vehicles sold being three years or under, the lowest on record.
SMMT chief executive Mike Hawes said: "This is welcome news for the used car market as transactions rebounded following nationwide lockdowns which closed retailers. More motorists are turning to used cars as supply shortages continue to affect the new car market, and the increased need for personal mobility with people remaining wary of public transport as they return to work.
"A buoyant used car market is necessary to maintain strong residual values which, in turn, supports new car transactions. We now need to see a similar rebound in new car sales to accelerate the fleet renewal necessary to deliver immediate and continuous improvements in air quality and carbon emissions."