Mystery motorist on a mission - EG Group/ Asda Extra Special, Beaconsfield, Bucks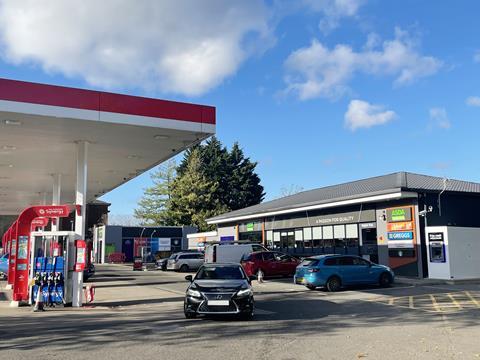 Time of visit: 11.30am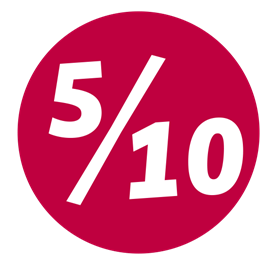 A bit of background
This Oxford Road site in Beaconsfield is Asda's first premium 'Extra Special' convenience store on an EG Group forecourt, designed to give motorists the chance to access the supermarket's deluxe product range at a convenient roadside location. This is the first time EG Group has collaborated with Asda to trial a 'premium' format, with EG-owned food-to-go brands and franchise partners such as Leon and Greggs providing a wide range of products in the convenience store.
Kerb appeal
The site is well signed with an Esso-topped pole sign. Under that is the Asda on the Move logo, followed by Asda Extra Special. Under that are the prices (competitive), the Leon logo (with a coming soon notice on it) and Greggs.
Pump action
Esso Synergy is promoted across the site including heavily at the pumps as is the Esso/Nectar 5p off per litre promotion. All pumps were working and the forecourt was very busy. There was an air machine and a vacuum but both were out of order.
Store style
Signage above the door includes the Asda logo as well as the words: 'A passion for quality'.
As you enter the store you are greeted by a Krispy Kreme unit, something that's very hard to resist.
There is a Greggs as you enter the store on the left. It was fully stocked and looked ready for the lunchtime rush.
Next to the Greggs there were barriers up and a wall of cages and boxes. I had to ask what it was all about and staff said it was where they were building the new Leon. It would have been professional to have some sort of signage up to communicate this.
In the press announcement that signalled the launch of this store, much was made of it stocking the Gino D'Acampo range of Italian dishes but I had to hunt high and low for these and found a few items on the bottom shelf of a chiller.
There was a good display of sandwiches, drinks and crisps for the £3.50 meal deal.
Down almost every aisle, there were boxes or cages of stock ready to go out. They made it hard work for shoppers (including me) who were trying to get to products on the shelves.
There were lots of gaps on the shelves – waiting for those boxes and cages to be unloaded. There was an empty cage left abandoned mid-store. There was some rubbish on the floor. The magazine display was a mess.
There was plenty of Asda- branded products across the store but none of it looked particularly special.
There is a Starbucks coffee station but it needed a clean.
The lottery scratchcards unit was nearly empty and the lottery machine was not working.
On a mission
I was on a top-up shop mission. I filled my car with petrol then filled my basket with items including Gino D'Acampo meatballs, beer and snacks. Had the store been all stocked up, it would have had a good range from which to shop.
Open all hours
The site is open 24 hours.
Impulse buys
Krispy Kremes, of course. Who can resist these?
Anything else
The shop had a toilet but I was informed that it was blocked.
I am afraid that I thought there was hardly anything Extra Special or premium about this Asda shop. In addition, you have to bear in the mind that within a mile of this site, there are loads of houses that must be worth millions of pounds; whether the people who live there will appreciate having an Asda close by remains to be seen.