Mystery motorist on a mission…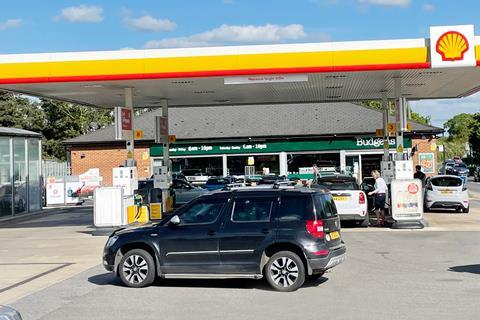 Budgens Frilford, Abingdon, Oxfordshire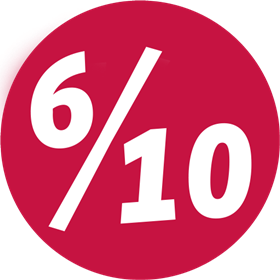 Time of visit: 16.30
Kerb appeal
The site is on a busy corner plot off the A338 Oxford Road and is easily visible thanks to the Shell canopy and Shell-topped pole sign.
Also on the pole sign are Budgens, Costa, fuel prices and an ad for V-Power.
There is a car wash and building work going on to extend the car wash facilities. There is also a buy-time jet wash, a vacuum and air/water.
Pump action
The site was busy with people buying fuel. There was advertising for Shell V-Power across the site. There are two Instavolt chargers.
Store style
The store has the green Budgens fascia which highlights the opening hours.
On a mission
I was looking for something for my dinner and, as it was a Budgens shop, which has a good reputation for fresh/chilled food I was looking forward to my options.
Sadly, I was very disappointed.
I had expected to find Cook freezers full of delicious ready meals but instead found frozen Bisto ready meals, Mr Brains faggots and loads of bags of chicken nuggets. There was also an abundance of frozen potato: frying chips, gastro chips, crinkle cut chips, curly fries, roast potatoes as well as Yorkshire puddings.
There was an interesting Hedonist Baker freezer offering 'part-baked indulgence' to enjoy fresh from your oven.
There was some fresh meat but the display was a bit haphazard and the shelving needed some attention so this put me off buying anything.
In the chiller there were some reduced-price Higgidy pies, some bacon and some Jack's pulled pork and lamb shank. This is a discount range aligned to Tesco's failed Jack's stores experiment – again it didn't appeal to me.
There were quite a few Discover the Choice ready meals but the choice was pretty bog standard including Sweet & Sour Chicken, Chilli and Fish Pie.
There were loads of pizzas as well as some fresh pasta and sauces, which is what I chose in the end.
Overall, the food-to-go looked much better than the food for an evening meal.
Open all hours
6am to 10pm.
Impulse buys
There were lots of tempting food-to-go goodies including F'real milkshakes, Dunkin' Donuts and Tango Ice Blasts.
There was also a Tony's Chocolonely chocolate stand near the till.
Anything else?
I had to literally do a double-take when I was looking at the take-home soft drinks.
They had two-litre bottles of Pepsi (full sugar) for £3.69! Now I know that prices have gone up but you can get this product in Tesco or Sainsbury's for £2.20 and even if you're adding a bit on for the convenience of shopping locally, £3.69 is a bit steep. What made this worse was that next to it were 1.75ltr bottles of red Coke price-marked at £2.29.
It was therefore rather ironic to see all the 'Big deals' and 'special offers' point-of-sale around the store.
There were quite a few gaps on shelves across the store. For instance, big gaps in the crisps and snacks aisle.
If there are still supply issues, I always think it is good to flag this up to customers. And there were massive gaps on the toilet roll shelves.
There is a good off licence section with lots of chilled wine. The fresh produce section was colourful and looked good enough to eat!
The toilet was clean and smelt fresh.
There is an ATM but it charges for withdrawals.
There were picnic benches out on some grass – a great spot to eat food-to-go.
Thumbs up
Food to go
Store layout
Friendly staff
Thumbs down
Evening meal options
Soft drink prices
Obsession with frozen potatoes