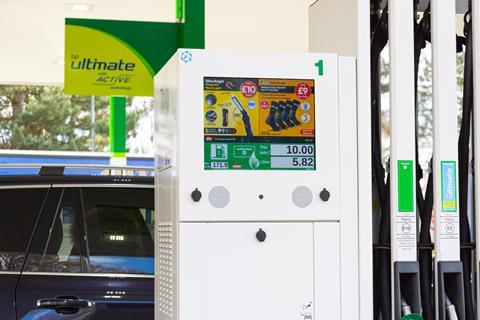 Filling up with petrol or diesel is not the most exciting of activities. Yes, some sites have state-of-the-art tech that features snazzy screens that distract you by telling you about the latest offers you can find in-store. But more will have pump crowners telling you about some gadget or other that you just can't live without. You know the types of things – ranging from the super-useful such as the dashboard phone mount to the item you never thought you needed until you saw it – such as a Super Sonic Scrubber.
DSL could be described as the 'king' of pump crowners as it's been in the pump top promotions business for 40 years, indeed current MD Edward Chary says they developed the concept and have driven it forward to where it is today – bringing in extra profits for forecourt retailers up and down the land.
"The time spent filling your car is a time when people are most receptive to seeing the type of impulse promotional lines that we offer. The importance of pump crowners is to inform the customer of these unexpected impulse products, which are 100% incremental business for the retailer."
Chary says they source products from all over the world: "Our buyers are currently at product fairs in China and Hong Kong (for the first time in over three years). They have gone out with very clear plans, having studied the latest trends and key performances that have been highlighted by our data analysts."
He continues: "We also utilise our own Customer Focus group, which gives us invaluable insights into categories that members of the group find appealing. We make sure the products are what people want at a price that excites them. Our aim is to surprise and delight our customers."
DSL also uses in-store trials via its key partners, to make sure that the products "truly resonate" with the end consumer.
DSL recently commissioned customer research to understand the consumer purchasing journey.
Chary says the research has revealed that most of the purchases of DSL products made in-store start with visibility of the pump crowners on the forecourt, which sparks awareness.
"Our pump-top adverts promote impulse lines that the customer would not necessarily be expecting to find in-store but, because of our product selection process, they are entirely relevant and desirable. We also now offer digital pump advertising for partners with digital pumps."
Chary continues: "The nature of the pump top business model is that there is a limited time offer – ie monthly promotions – so the products and price have to appeal for immediate sale, these are not considered purchases, but purely additional impulse purchases."
However, he adds that in-store product placement is as important as the utilisation of pump crowners – to convert the interest sparked at the pump to a sale in-store.
Branded sales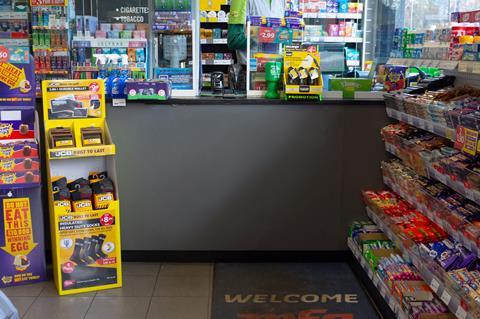 Chary says products are often seasonal so the first quarter of 2023 was all about selling winter products such as LED hats or leather touchscreen gloves. Last summer cooling products did well, particularly the Clip n Cool product. He says this summer will see more product innovation in this area.
"Our branded products and affiliations set us apart from our competitors – we have longstanding relationships with the AA, JCB and Foster Grants, to name a few. This year our AA heated car seats, were phenomenally successful and our JCB wallets, belts and socks also got the year off to a flying start.
Saul Pullan, head of trading and development at SGN Retail, is just one of DSL's many satisfied customers. He says: "DSL continues to be our chosen partner for our impulse, promotional and vaping products. It is advantageous for us and our sites to deal directly with one partner and DSL constantly delivers customer-centric ranges, taking all the hassle out of the process."
Fast Trak to success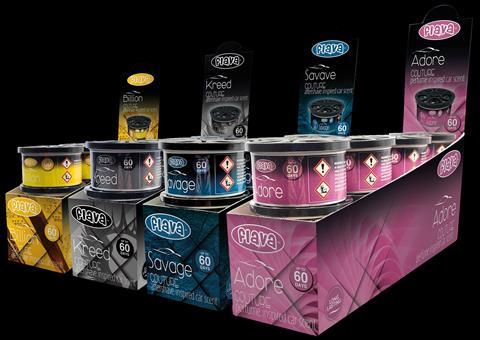 Another company successfully trading in the pump-top promotion space is Fast Trak. Director Asif Ayub says, like other companies, they have seen challenges over the past five years including moving to much larger premises, Brexit, the Covid pandemic and the freight pricing crisis from China.
"Yet throughout these challenges we have continued to develop the business," says Ayub. He explains that they have increased their IT capabilities and are driving growth so are confident of a very promising future.
Around 25% of Fast Trak's business is still where it all began – in traditional pump-top promotions – but the other 75% is from other forecourt essentials such as vaping products, air fresheners, protein drinks and bars, gadgets and gizmos. In all Fast Trak offers over 300 SKUs to forecourt retailers.
"New products have always been a big part of our business and we pride ourselves on keeping on trend. New items which will be ranged over the summer include Flava Couture car scent tins and sprays, faster chargers and Marvel-branded caps featuring Spiderman, The Hulk, Iron Man and many more.
"We also see some great opportunities this year coming from seasonal products such as fans, bug zappers, laser levels and camping torches."
Ayub says price points are very important in this category: "We have not changed prices over the past two years as it would be harder to take £4.99 to £5.99 or £9.99 to £10.99; the key is to still hit those price points to maintain customer spend."
He says while the price points are good for the end consumer, the profit margins are excellent for retailers – typically offering 40% profit on return.
Fast charge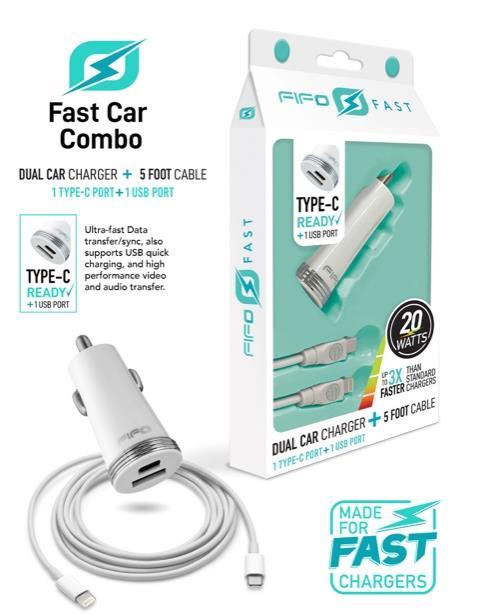 Alongside pump top promotions, many forecourts stock mobile and audio accessories. One company that says it provides a one-stop solution for retailers is Fifo UK. New customers are offered a 30-day risk-free trial and then sign up to a sale or exchange programme. Its customers include MFG, BP and Shell.
Top sellers include those within the Fifo Fast range which charge phones three times faster than standard chargers. The Fast Car Combo (pictured above) includes a dual car charger and five-foot cable with USB port and Type-C port.