Under the spotlight: Abbie Houston from award-winning Abbiecraig Services in Fife shares her love of Dundee United, murder mysteries and Legally Blonde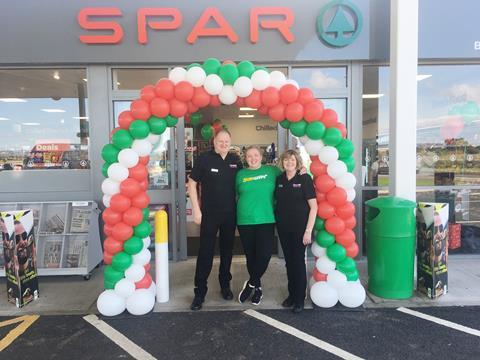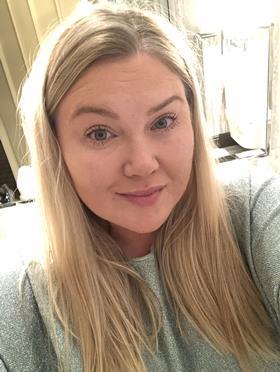 Name: Abbie Houston
Job title: Store manager
Company: Abbiecraig Services Ltd Freuchie, Fife
01 Career history: I began working for the family business when I was 14 with my first Saturday job! After graduating from university with an honours degree in biochemistry, I got my first position as a graduate manager at Toys R Us. Since the family bought Abbiecraig Services in 2012, I moved to my current role. It's challenging, but I love it!
02 Dream job – if you weren't doing this: I would love to be a secondary chemistry/biology teacher. You never know what the future holds.
03 What do you drive: A typical 'mum car' –
a Kia Sportage.
04 What would you like to drive: Volvo XV60; more of a fancy 'mum car'!
05 What would be your perfect day: I adore musicals, so a spot of tea followed by a trip to the theatre would be bliss.
06 Favourite team: Dundee United.
07 Favourite read: I love murder mysteries.
08 Favourite film: Hands down, it's got to be Legally Blonde.
09 Best holiday: My mum booked us a trip to China, we travelled to Shanghai, Beijing, Xi'an, and Hong kong. We visited the Terracotta Army and climbed the Great Wall of China. It really was a trip to remember.
10 Possessions you couldn't do without: Diet Coke! I'm a bit of a Diet Coke addict.
11 Who do you most admire: My mum. She's my boss, my best friend and my go-to for advice on life.
12 Most likely to say: "Thats amazing!"
13 Least likely to say: "That's a problem I can't fix."
14 Greatest achievement: Running Abbiecraig Services! We have more than quadrupled our weekly sales since purchasing the site. And winning our Forecourt Trader awards in 2020! At home, getting my daughter to school on time with no major emotional breakdowns is quite an achievement!
15 Greatest fear: Putting aside my irrational fear of the dark and spiders, I'm a very positive person. I always have faith everything will be okay.
16 Tips for business success: Hard work and a positive attitude are the keys to success.
17 Best business advice you've received: Time is your most valuable asset, use it wisely.
18 Best thing about your job: This place keeps me on my toes, it's 'go go go' as soon as I set foot in the door!
19 Pet hate: It does grind my gears when someone forces me to brake while I'm using cruise control!
20 Three words to describe yourself: Happy, motivated, organised.