He could have been a drummer in a rock and roll band but instead Ron Perry has lived and breathed petrol retailing since he was 16!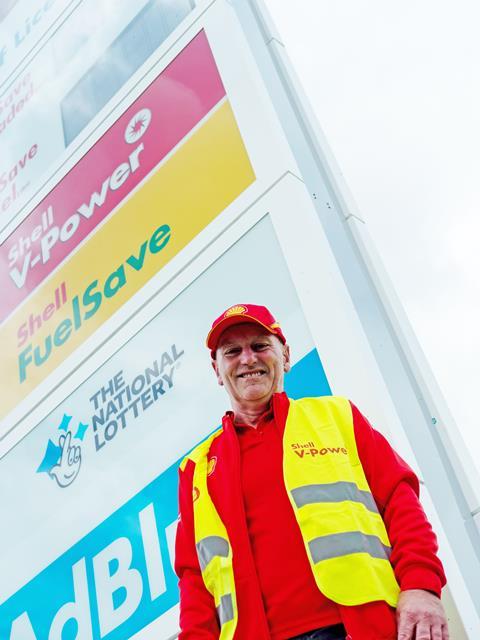 Name: Ron Perry
Job title: Managing director
Company: Ron Perry & Son Ltd
Dream job – if you weren't doing this? I've been doing this since I was 16 and my other passion as a teenager was playing the drums, so if the business hadn't taken off I know I would have been a drummer in a rock band.
What do you drive? I love my Nissan Navara pickup, as I can get my mountain bike in it!
What would you like to drive? I would like the weather to be better on a more consistent basis so I can drive my convertible Porsche more often with the roof down!
Perfect day? Mountain biking and then down the pub now that lockdown restrictions have eased.
Favourite team? I used to have a season ticket at Middlesbrough FC for about 30 years but lost interest when I couldn't get a ticket for their UEFA cup final.
Favourite read? That would have to be the James Bond anthology.
Favourite film? Something involving World War 2! Saving Private Ryan?
Best holiday? I was best man for Duncan Bannatyne in Barbados a few years back and the whole wedding and everything about the trip was just sensational.
Possessions you couldn't do without? My mobile phone. I have been pretty much attached to some sort of mobile phone device since 1987!
Most admire? Don Henley of The Eagles.
Most likely to say? "Work hard, play harder."
Least likely to say? "Sorry, I've slept in."
Greatest achievement? The business has grown from strength to strength and I'm proud to have successfully involved my family in it, so it now includes three generations of Perrys.
Greatest fear? Being late to a party.
Tips for business success: Speculate to accumulate, don't be afraid to go for it because success is where ambition meets good luck.
Best business advice you've received:
Think BIG.
Best thing about your job: Working with the team that we've developed over the years, here. Karen and Brian generally run the day-to-day business, which allows me to strategise and build and plan for the future of the business.
Most recent business achievement of note: Expanding our hot food-to-go range and capitalising on the food-on-the-go market that has resurfaced recently has been something that we have strategically planned out and has proved quite lucrative.
Pet hate: People who say that EV will be the downfall of our industry. They are wrong as it will complement it and we have to adapt or get left behind like any other industry.
Three words to describe yourself: Ambitious. Energetic. Fun.