Sales and commercial director at Suresite Group, Nick Horne, discusses the challenges that forecourt retailers may face with implementing alternative payment methods and why embracing digital is essential when it comes to keeping customers happy.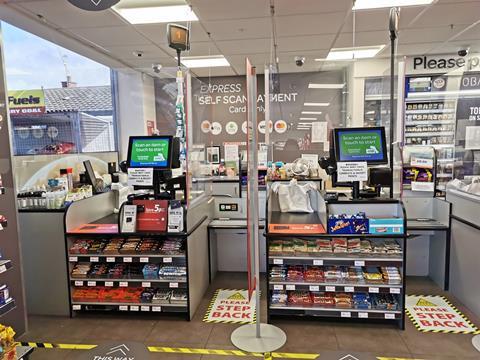 'Convenience is king' is a well-coined phrase, and one that has been talked about more and more, particularly since the Covid-19 pandemic brought the physical world pretty much to a standstill.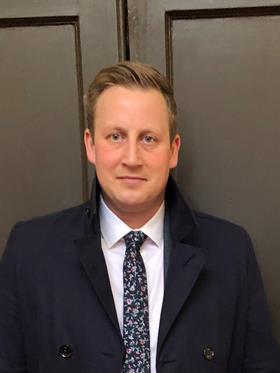 Technology enabled us to lead more convenient lives and as a result, on a global scale, we all became more impatient!
Fast forward to now, and retailers are still having to meet customer's needs for a speedier, easier and better shopping experience, not just in their online offering but also in bricks-and-mortar stores too.
For the forecourt, retailers have had to adopt faster payment methods to help reduce customer check-out times, and speed up the transaction process, to meet their customer's needs.
Oil giants are already leading the way in digital trends, providing mobile payments apps which allow customers to select their pump before making payment, fill up and pay, all without leaving their vehicle.
With research by the Association of Convenience Stores (ACS) in 2019 showing that 82% of UK forecourt sites are already accepting mobile payments, this trend is set to stay. But what can smaller independent forecourts do to ensure that they are keeping up with this trend?
Improving customer experience through alternative payments
The rise in contactless payments as a result of the Covid-19 pandemic has led to greater demand for quicker and simplified payment options as customers refrain from using cash. Payments play a key role in the overall customer experience, and for retailers the pressure is on to make this part of the customer journey as pain-free as possible.
Cue digital payments - the next step up from contactless technology allowing payments to be made through mobile phones such as digital wallets or the scanning of QR codes.
Whilst incorporating digital payments won't necessarily mean that customers spend more, it's about reducing friction in the checkout process. Tapping a phone is far simpler and quicker than inputting a pin number or paying with cash. It's this convenience in the payment process which will help increase not only basket spend but also customer loyalty.
How payment technology can unlock valuable data insight
So the advantages for customers using digital payments is clear, but what about for retailers?
Perhaps one of the most notable benefits for retailers is speed in receiving funds. Generally speaking card transactions incur a wait time from transaction through to funds clearing, on average around three days, which can pose cash flow problems - particularly for smaller independent retailers. Additional payment methods, on the other hand, work in much the same way as a bank transfer with no wait time or chargeback liability. So money enters the retailers bank account instantly.
Mobile technology can also allow retailers to combine payment methods with loyalty schemes through an app creating a more seamless customer experience. This allows retailers to understand their customers better through spend analysis - measuring what impact a reward has on customer behaviour. And whilst the needs of the customer and the retailer are different, it's about aligning these together.
Using a mobile app, retailers can collect customer data to understand what's in customers' baskets and their frequency of spend. The app can be used as a payment mechanism with the integration of finance tools. It also offers the perfect digital tool to communicate personalised offers to customers based on their actual spending habits from data collected.
Although we have seen mobile apps successfully rolled out with the likes of Shell and BP - combining data collection, loyalty and payment - for the emerging EV market it is currently a different story. Customers are faced with downloading a plethora of apps to allow for charging at multiple sites based on different providers which frankly does not equate to a pleasurable customer experience. Worse still, it may lead to customers abandoning mobile payments in favour of contactless which is unlikely to deliver the same level of customer data.
While there was bound to be teething problems, for the EV market it's a case of learning from the likes of BP and Shell when it comes to offering their customers an all-round innovative digital experience.
The road to digital may take longer than you think
Despite how keen a forecourt retailer may be to incorporate alternative payment methods, the biggest challenge is actually how to accept them. Unless a POS till system has the ability to integrate with an alternative payment provider, retailers will need to invest in a new system that does. For a standalone site with a standalone terminal that isn't going to come cheap!
It also comes down to having the right customer base. From a geographical point of view, customers in cities are likely to be more open to digital payment methods because of how and where they shop already. On the flip side, if you live in a rural community it's unlikely that you lead a digital life in the same respect. So be prepared for gradual implementation rather than making fundamental changes overnight. Whilst the future is certainly going to be digital, right now it's a case of ensuring there is the adoption rate to make it work.
The future is digital
The whole forecourt experience is evolving with investment in technology set to play a significant part in the digital future of the forecourt.
Take electric-only forecourts, for example, where the format is designed to specifically cater to customers' longer dwell times incorporating shops, cafes, and business facilities. When it comes to creating the best customer experience, customers will look to purchase their coffee, pay for EV charging, and book their meeting space all via a mobile app. Why? Because again they will be looking for the convenience factor.
And this is just the beginning.
As we've seen with the growth of buy now, pay later (BNPL) schemes in the retail sector, is there a place for this in the forecourt? Could this be incorporated into a digital fuel card to streamline the payment process still further?
Will QR codes find a place in the forecourt as customers grow more reluctant to enter stores. Will it be a case of scanning and paying via an app for sundries such as windscreen washer, oil or AdBlue? These are normally found on display at the front of the store so will there be no need to go in to complete the purchase?
For retailers it's clear, you need to truly understand your customer to know exactly how to cater for them. And the only way that you can understand them is through analysis of their spending behaviour. Digital payments provide the solution to unlocking value from your customers by removing barriers in the customer journey to create a frictionless experience. Ultimately if a customer is happy then they won't mind parting with their data.