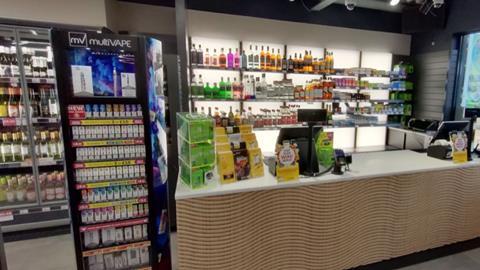 CBE is expanding its presence in the UK forecourt sector, adding Hockenhull Garages (HGS) service stations to the list of retailers who have invested in its FutaTill EPoS solution.
Having already had installations in HGS service stations across Leicestershire and neighbouring Corby, CBE recently added The Stage service station in Wigston.
Speaking at the recent opening, HGS managing director Joe Hockenhull said: "As a company, we have been working with CBE for just over a year now, and the relationship we have with them is excellent. We installed CBE's Head Office solution a year ago, and it has allowed us to operate our business more efficiently, enabling us to control our margins in all our stores from one location.
"Due to the current global pandemic, we have had to embrace new technologies that make the shopping experience safer for our customers. CBE has enabled us to use mobile payments, while the solution also allowed us to integrate with Uber Eats, an online food ordering and delivery platform.
"The support network that has been put in place for us as a company has been extremely helpful and beneficial. We have weekly meetings with our account manager to manage and discuss progress, while also receiving demonstrations on how to get the best out of the system.
"Overall, the turnaround time for calls logged to CBE's support desk is excellent, especially in comparison to previous till and back-office systems we have worked with. If for some reason, we do not have the response we would hope for with the first line team; we have a clear escalation path within CBE.
"The support and installation teams in the UK are brilliant, we have had many installations in the last year, and all have been managed smoothly. CBE do as much as they can for us to ease the process, while always being contactable after the installations for any issues or queries we may have. The experience has been great so far, whether it is with support or installations. CBE is a fantastic company to work with, and we look forward to availing of the many innovations they have in the pipeline."
Oliver Sheridan, retail director for CBE, said: "CBE is thrilled to continue growing our partnership with the Hockenhulls. HGS is one of many groups within the UK retail sector that has moved to CBE over the last three years. This has enabled CBE to move to a new state of the art headquarters in Derby, and expand our workforce to 160 highly skilled employees within the UK & Ireland."