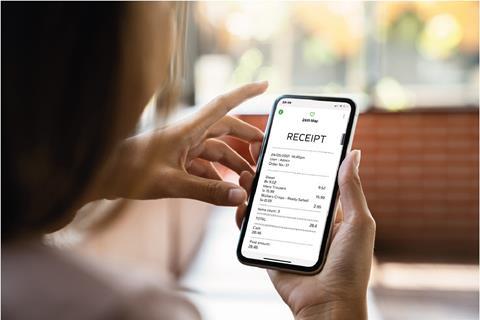 Noumi is a recent entrant into the EPOS marketplace, and is aiming to digitise the customer receipt and make paper till rolls a thing of the past.
Terry Knott, sales and marketing director for Noumi sole distributor ARC Product Solutions, says: "Noumi is a game-changer in the EPOS arena. The convenience of having all your receipts in one place on your digital device, (typically your phone), is something we see as becoming the norm in the retail marketplace.
"It's a no-brainer for the forecourt retailer too - deploying Noumi Devices across your EPOS estate reduces your company's carbon footprint, and your POS operating costs. Noumi devices maximise our retail partners' green credentials, particularly with till-roll procurement costs currently rising at 25%-35% YoY in the marketplace."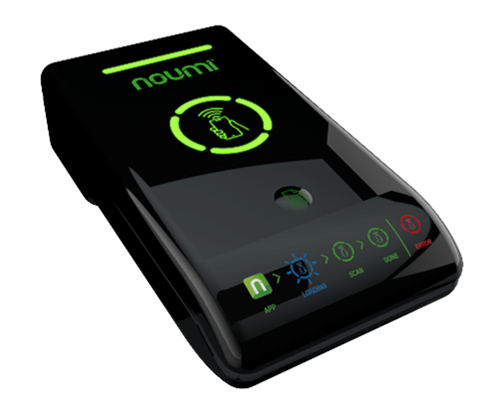 The system works by using Noumi's patented plug-and-play technology. The Noumi device decodes the receipt and sends it to the Noumi App User's device (using NFC) in an identical format to the traditional paper equivalent. Receipts transacted on a Noumi Device can also be used for processing refunds, QR Codes and Barcodes too. Future feature set releases will add Noumi customer analytics, capabilities for NOUMI retailers to offer special offers, voucher promotions and more within the Noumi App.
Knott says: "The application benefits are endless, and go far beyond the simple conversion of a receipt from paper to digital – we see Noumi Digital Receipt devices as becoming an essential marketing tool for our customers. These are long-overdue real-world convenience benefits in the forecourt sector, where daily transaction counts are high, and the cost savings gained by deploying Noumi in these environments can be huge".
To find out more about Noumi contact Terry Knott: 07716 092820 or terry.knott@arcproductsolutions.co.uk