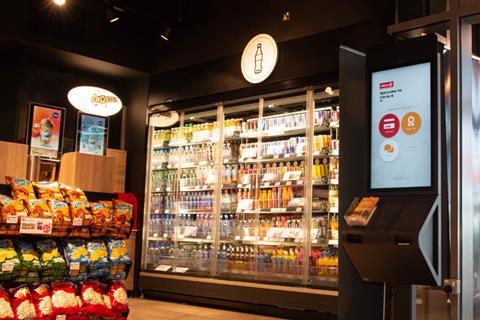 Scheidt & Bachmann and Intouch.com have formed a partnership that they claim will take in-store marketing in fuel retail stores to the next level by driving impulse purchases.
The partnership has enabled Scheidt & Bachmann to integrate the Intouch.com artificial intelligence engine into its SIQMA range of products which provide EPoS, back office systems and payment terminals for fuel retailers.
The combined solution – SIQMA Target.AI – uses environmental and customer specific data in order to anticipate shoppers desires and promote the right product to the right customer at the right time via screens and monitors.
"This partnership allows our customers to benefit from Intouch.com's experience and expertise in the field of artificial intelligence. They have a proven track record of significantly driving sales in fuel retail stores.
"Integrating the Intouch.com AI-engine into the SIQMA ecosystem adds tremendous value that our customers can benefit from," said Harald Pöpke, product manager at Scheidt & Bachmann.
Seamus McHugh, Intouch.com's retail sales director, explained: "Our new combined solution, SIQMA Target.AI, processes data in real-time such as the location of the store, weather, traffic and customer demographics in an effort to customize in-store communications.
This partnership with Scheidt & Bachmann will introduce our solution to a new market and provide them with an automated platform to increase sales within their stores."