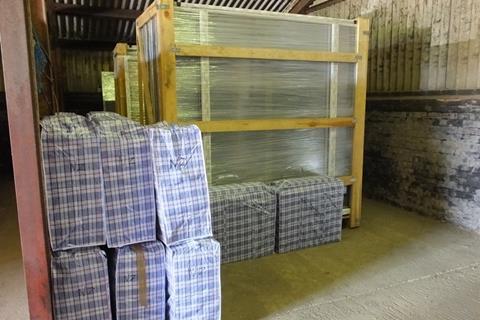 The Association of Convenience Stores (ACS) has called for tighter control over the illicit tobacco market in response to an HMRC consultation on tackling tobacco duty evasion.
The consultation sought views on proposals for new sanctions linked to the UK's tobacco track and trace system, and extending HMRC's traceability enforcement powers to trading standards officers. In its response ACS also highlighted that enforcement action against local shops is not a panacea for the illicit tobacco market.
In the submission, ACS made a number of key recommendations:
trading standards powers should be extended to allow them to remove retailers that persistently trade in illicit tobacco products from the market by banning them from selling tobacco products;
HMRC should develop guidance for retailers to understand the process on how and why EOIDs (economic operator IDs) may be deactivated;
HMRC should extend the use of restricted premise orders, currently used for underage sales offences, to illicit tobacco offences;
HMRC should ensure there are clear avenues for businesses to appeal the deactivation of their EOID.
ACS chief executive James Lowman said: "The illicit market is extremely damaging to legitimate retailers so we welcome the introduction of tougher sanctions and are calling for greater enforcement action to eliminate illicit sellers from the market.
"But HMRC and Trading standards must not solely focus on local shops to tackle the illicit tobacco problem, they must also address sources that are harder to identify and enforce against those trading illicit tobacco in communities, such as criminals selling on streets and from private dwellings."