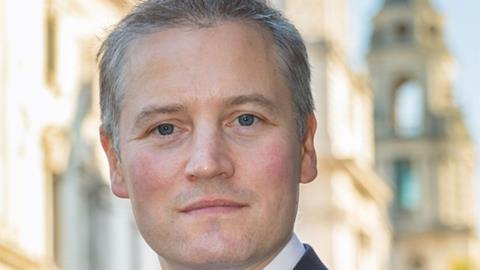 A long-awaited government response to violence against shopworkers has been criticise by then Association of Convenience Stores.
The Home Office has published its response to the call for evidence on violence towards shopworkers over a year after it closed, claiming that no changes to the law are necessary to deter incidents of threats, violence and abuse against people working in retail.
The response, published includes a commitment from crime and policing minister Kit Malthouse to write to Police and Crime Commissioners and chief constables, highlighting the issue of violence and abuse against shop staff and reminding them of the need to prosecute offenders who steal less than £200 worth of goods.
The minister also committed to working closely with the National Retail Crime Steering Group, of which ACS (the Association of Convenience Stores) is a member.
The Home Office received more than 4,000 responses to the call for evidence, including from thousands of convenience retailers and store colleagues who have experienced over 50,000 incidents of violence in the last year. The call for evidence highlighted the extent and severity of crimes against shopworkers, including physical violence, spitting, biting, racial abuse and sexual harassment.
ACS chief executive James Lowman said: "We are disappointed that it has taken the Home Office over a year to acknowledge the overwhelming body of evidence showing the extent of violence and abuse against shopworkers. Warm words and working groups are not enough; we need tougher penalties for attacks on shopworkers and more police resource to stamp out violence.
"The government is rightly approaching police and crime commissioners (PCCs) and chief constables to encourage better handling of incidents affecting shopworkers, but this must be followed to ensure proper enforcement. This must not become a blame game with national and local authorities passing responsibility to one another; this is a critical issue affecting the lives of hundreds of thousands of people, and ministers must build on the Home Secretary's leadership today and take ownership of this problem.
"We welcome the focus on reviewing community sentences and urge the government deal with repeat shop thieves, especially through interventions to rehabilitate those with alcohol of drug dependency issues that trigger theft, violence and abuse of shopworkers. We are committed to working through the National Retail Crime Steering Group to make sure retailers and shopworkers are equipped to report every incident of crime to police and to send a clear message that violence and abuse is not part of the job."
As part of the government response, the Home Office has committed to lead industry working groups on communications, best practice, data sharing and victim support. New actions from the Home Office include:
· the crime and policing minister will write to all PCCs and chief constables highlighting the issue of violence and abuse towards shop staff and asking them to continue to work closely with local businesses to understand the scale of the issue locally and to develop suitable responses to it;
· the crime and policing minister will write to PCCs and chief constables setting out that the theft of goods valued up to £200 from a shop should be prosecuted as a criminal offence and therefore should not constrain the ability of the police to arrest or prosecute someone in the way they feel is most appropriate;
· the government will also look at the issue of the effectiveness of section 176 of the Anti-Social Behaviour, Crime and Policing 2014 Act as part of the post-legislative scrutiny of the Act;
· the government intends to publish a White Paper ahead of sentencing legislation, which will include proposals for tougher community sentences;
· the government will introduce legislation for community penalties that offer an appropriate level of punishment, so that the public can have confidence in them, while tackling the underlying drivers of offending and addressing issues such as mental health or drug or alcohol addiction.
Business groups and unions united in Parliament earlier this year urging the government to act quickly and decisively in response to the call for evidence. ACS, BRC, USDAW and NFRN called for:
· tougher penalties for attacks on shopworkers;
· more effective interventions to stop repeat offenders;
· make retail crime and violence a priority in every PCC's local plan;
· focus new police resources on community policing to promote a consistent response across all force areas.