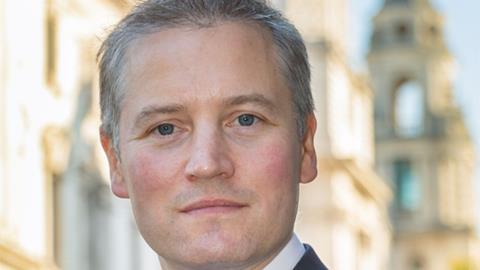 An extension of the ban on business evictions to the end of the year, announced by communities Secretary Robert Jenrick, has been welcomed by the Association of Convenience Stores (ACS).
The initial ban on evictions was introduced at the start of the pandemic to protect struggling firms, such as restaurants and retailers, from being evicted to the premises and was due to expire at the end of September.
The new announcement has confirmed that the ban has been extended until the end of 2020 and the Government also confirmed that it will extend the ban on landlords using bailiffs to enforce unpaid rent on leases until the end of the year.
Jenrick said: "We are extending support to protect those businesses that are unable to pay their rent from eviction to the end of the year. This will stop businesses going under and protect jobs over the coming months.
"This government is committed to supporting businesses and our high streets at this difficult time, and this extension of support will help businesses recover from the impacts of the pandemic and plan for the future."
Business secretary Alok Sharma added: "During this particularly challenging time for businesses, it is crucial that both landlords and tenants have the clarity and reassurance they need to build back better from the pandemic.
"Extending the temporary measures we put in place earlier this year to protect businesses from the threat of eviction will give them some much-needed breathing space at a critical moment in the UK's economic recovery."
ACS chief executive James Lowman said: "Local shops operate in a range of locations across the UK and many retailers, particularly those trading in city centres and transports hubs, have seen a significant decline in trade since the start of the outbreak.
"We welcome the Government decision to extend this support which will provide local shops with additional help which will allow them to focus on recovering their business to ensure that they can continue to feed their communities now and into the future."