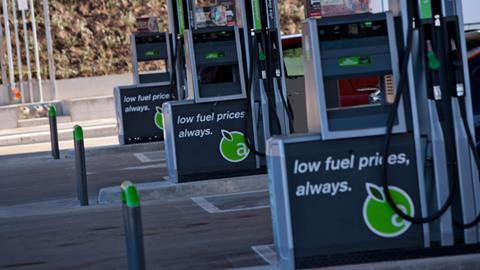 Applegreen has taken over a consortium that has agreed a lease on 27 service area sites on the New York State Thruway in the US.
When the Empire State Thruway Partners (ESTP) consortium agreed the conditional lease with New York State Thruway Authority in September 2020, Applegreen was a minority partner in ESTP.
However, when it announced this week that the final agreement has been approved by the New York State Office of the State Comptroller and by the New York State Attorney General, Applegreen also revealed it had acquired a 100% equity stake in the consortium.
ESTP has signed a 33-year lease for the design, construction, financing, operation and maintenance of the New York Service Areas which comprises 27 service area sites located on the New York State Thruway. Total food, beverage and retail turnover for 2019 was approximately $118m.
The estimated cost of redevelopment of the New York Service Areas is $301m, which will be funded by a combination of equity by Applegreen and a private activity bond with the final split between equity contribution and the bond proceeds to be finalised before financial close. It is expected the equity will be funded from debt resources and is not expected to be drawn down until between 2023 and 2025.
Following financial close, which is expected to happen in Q1 2021, ESTP will commence food and retail operations on six of the sites and redevelopment work will commence on ten of the sites which is expected to last between eight and fifteen months. As the redeveloped sites come on stream, redevelopment work will start on the remaining sites with redevelopment expected to be completed by mid-2025.
The transaction is expected to be dilutive to earnings in Applegreen's financial years ending 31 December 2021 and 2022 due to the additional debt service costs incurred. However, management expects it to be accretive from 2023 onwards once the redeveloped sites become operational.