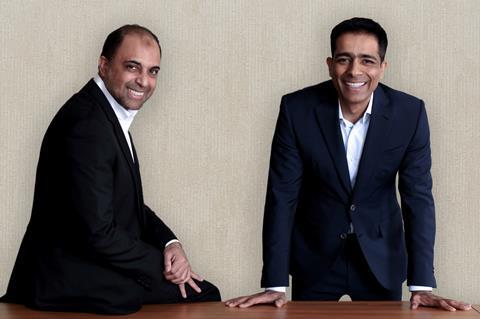 The acquisition of Asda by the founders and co-CEOs of the EG Group - Mohsin and Zuber Issa - and investment funds managed by TDR Capital LLP, has been completed, according to a joint announcement today by all parties concerned including Walmart Inc and Asda Group Limited.
The acquisition of Asda, Walmart's wholly-owned UK business, was agreed last October for an enterprise value of £6.8 billion, on a debt-free and cash-free basis.
The Issa brothers and TDR Capital have acquired a majority ownership stake in Asda, while Walmart will retain an equity investment in the business, with an ongoing commercial relationship and a seat on the Board.
The transaction received approval from the FCA on February 8, 2021 and all deal conditions have been met in full. The parties continue to work constructively with the Competition and Markets Authority on regulatory approval.
At the time of the acquistion announcement last year, Mohsin and Zuber Issa said: "We are very proud to be investing in Asda, an iconic British business that we have admired for many years. Asda's customer-centric philosophy, focus on operational excellence and commitment to the communities in which it operates are the same values that we have built EG Group on.
"Asda's performance through the Covid-19 pandemic has demonstrated the fundamental strength and resilience of the business, and we are excited to support Roger and his team as they continue to reposition the business to drive long-term growth.
"We believe that our experience with EG Group, including our expertise around convenience and brand partnerships and our successful partnership with TDR Capital, can help to accelerate and execute that growth strategy. After a successful period as part of Walmart we are looking forward to helping Asda build a differentiated business that will continue to serve customers brilliantly in communities across the UK."
Asda Group said the aim of the new British ownership was to accelerate Asda's strategy, building on the retail leader's low-price heritage. Existing Asda management team to continue to drive the current growth strategy, with ongoing access to Walmart's global sourcing scale and innovation
Earlier this month Euro Garages' parent company EG Group agreed a deal to acquire Asda's petrol filling stations, car washes and ancillary land for £750m.