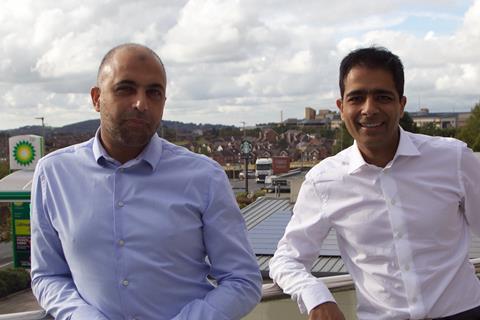 An offer to buy Caffe Nero by EG Group's founders and co-CEOs, Zuber and Mohsin Issa, has been rejected.
The acquisitive brothers made the offer over the weekend to buy the coffee shop chain – which like many businesses has been hit hard by Covid-19 restrictions, and has led it to seek a company voluntary agreement (CVA).
However that might not be the end of the story, according to Sky News, which is reporting that Caffe Nero has been warned by EG Group lawyers that legal challenges could be made to its restructuring plan.
Caffe Nero was founded in 1997 by CEO and controlling shareholder, Gerry Ford, who had a vision to create traditional Italian cafés across Europe; places that would serve very high-quality coffee and serve as neighbourhood meeting spots. This has led to the family owned and operated business opening more than 800 coffee houses across Europe.
The Issa brothers are on a mission to grow where it makes sense and fits with their vision to deliver a modern and compelling retail experience that achieves multiple missions in one convenient destination. Coffee has been a huge growth area in the forecourt sector, and they have established a strong partnership with Starbucks.
Recently Mohsin and Zuber, along with TDR Capital, purchased supermarket Asda - with Walmart retaining an equity investment – as part of a £6.8 billion deal. The transaction is subject to regulatory approval and expected to complete in the first half of next year.